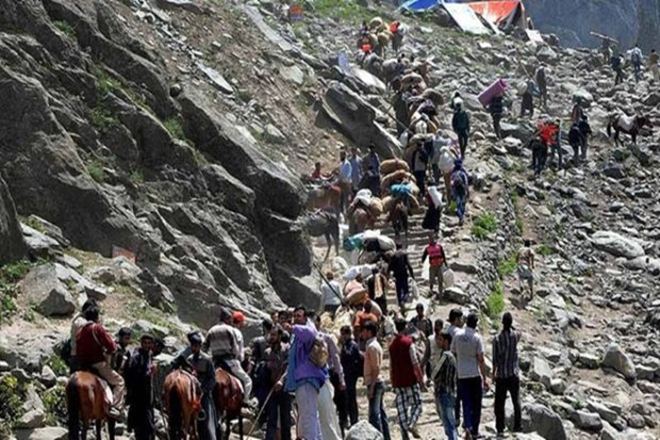 As rescue work intensified, nearly 250 Indian pilgrims were evacuated safely on Tuesday who went for Kailash Mansarovar yatra. Efforts are being made to bring back over 1,500 Indians who have been stranded in Nepal's mountainous region due to heavy rain while returning from the Mansarovar pilgrimage in Tibet. 
"So far 143 pilgrims have been evacuated from Hilsa to Simikot," an Indian Embassy official told news agency PTI. 
The Indian Embassy is already in touch with Nepal Army, which has kept a helicopter in state of readiness to operate as and when weather improves, it said. 
"The situation continues is under control and there is no need to panic," it said, and hoped that all Indians would be evacuated over next to three four days depending on the weather condition. 
The embassy has already set up a hotline for pilgrims and their family members. In addition to Hindi and English, hotline comprises other language speaking staff for Tamil, Telugu, Kannada and Malayalam speakers. 
The pilgrimage to Kailash Mansarovar is considered holy by Hindus, Buddhists and Jains. It is situated in Tibetan region of China and every year, many Indians undertake the 'yatra' which involves trekking under inhospitable conditions.