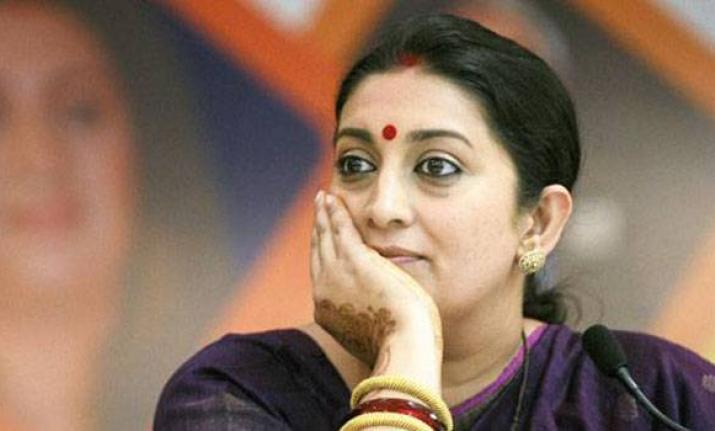 Concerned over a proposed move to frame new rules for online news, more than 100 journalists and Media Professional shave written to I&B Minister Smriti Irani, saying additional regulations will open up the possibility of widespread abuse and attempts to suppress political dissent" by the government.
The Information and Broadcasting (I&B) Ministry last month issued an order for constitution of a committee to frame rules to regulate Newsportals and Media Websites.
The order said the content on private television channels are regulated by the Programme and Advertisement Codes, while the Press Council of India (PCI) has its norms to regulate the print media, but there were no norms or guidelines to regulate the Online MediaWebsitesand Newsportals.
However, the group of journalists and other professionals associated with the Online Media said it was wrong to assume that there were no norms and guidelines for content on the internet and even a cursory reading of the IT Act would reveal that all content was covered under its scope.
The Act, in fact, goes beyond laying down guidelines and incorporates stiff punishments for those who violate the content norms laid down in it. Similarly, several other laws, such as the Indian Penal Code, also contain clear dos and don'ts for sharing of content, including over the Internet, as per the letter from the journalists.
The letter said that the ministry had mentioned that Online Content needs to be brought under the regulation on the lines applicable to print and Electronic Media
Our position is that Online Content is different from print and television content, because most of it is produced by individual citizens in the exercise of their constitutional right to freedom of expression and embodies two-way communication and interactivity, and not just publishing, it said.
The letter said that it was difficult to distinguish between publishing and communications in the case on Online Media
It is also worth noting that, according to the Indian Constitution, an individual has the same right to free speech and expression whether by word of mouth, writing, printing, pictures or any other mode. Therefore, restrictions that do not apply to offline speech cannot be used to control Online Speech either.
On the other hand, provisions that apply to offline behaviours - such as the IPC (Indian Penal Code) - are equally applicable, and regularly applied, to online content, the letter said.
It said that applying additional regulations on Internet will impinge upon the individual citizen's freedom of expression guaranteed by the Constitution, and/or open up the possibility of widespread abuse and attempts to suppress political dissent by the government and/or the regulating agency.