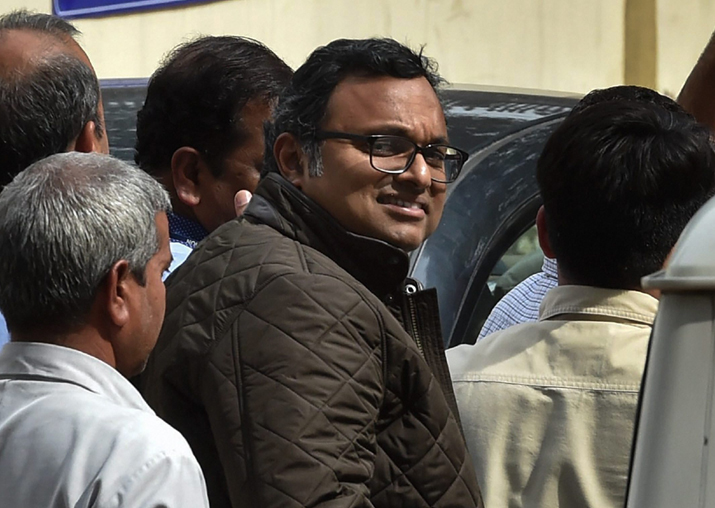 Karti Chidambaram on Monday requested the special CBI court hearing his bail plea to send grant him security and a separate cell in case his bail plea is rejected. ​Karti, who is the son of senior Congress leader P Chidambaram, requested the court to give him special cell and security in the custody as his father was a home minister 'whose tenure saw several terror and organised crime cases'. 
Meanwhile, investigating agency in the case, CBI said that during the entire period of police custody remand, Karti Chidambaram was evasive and non-cooperative. Hence, CBI is conducting an investigation of the case without the co-operation of the accused.
"Therefore, under the circumstances when there is sufficient material clearly implicating the accused in this serious economic offence, it is absolutely necessary that the accused be remanded to the judicial custody," CBI said in the court.
Karti was arrested by CBI on February 28 in connection with the FIR lodged on May 15 last year alleging irregularities in the Foreign Investment Promotion Board (FIPB) clearance to INX Media for receiving overseas funds of about Rs 305 crore in 2007 when his father was the Union finance minister.
The CBI had initially alleged that Karti received Rs 10 lakh as bribe for the FIPB clearance. It, however, later revised the figure to 1 million USD (about Rs 6 crore 50 lakh at the current exchange rate and Rs 4 crore 50 lakh in 2007).
The fresh evidence in the case, which triggered Karti's arrest, was based on the statement of Indrani Mukerjea, former Director of INX Media (P) Ltd, who recorded it under section 164 of CrPC before a magistrate on February 17.