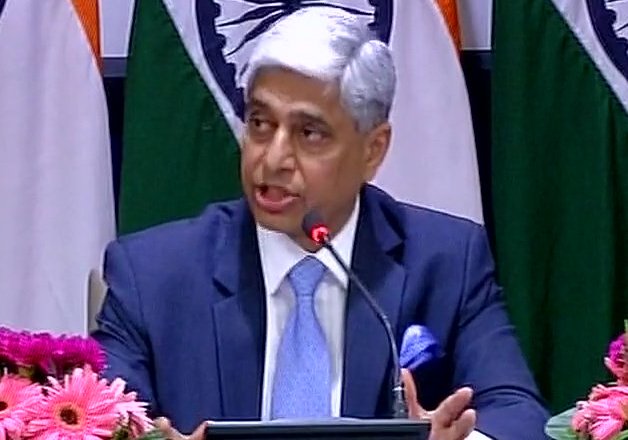 India today 'categorically' denied that a Pakistan High Commission staff member was manhandled after he was detained for engaging in spying activities.
"Categorically deny this. He was treated with courtesy befitting his diplomatic status," External Affairs Ministry Spokesperson Vikas Swarup told reporters here.
Swarup also said that Pakistan mission staffer Mehmood Akhtar was intercepted by Delhi Police on Wednesday "receiving sensitive documents pertaining to the national security of India".
"In fact, it was Akhtar who resorted to subterfuge by concealing his real identity," Swarup said, adding that the alleged ISI spy even showed a fake Aadhar card.
Akhtar "himself said he was treated well" when the accused officer was handed over to a Pakistani diplomat in the presence of External Affairs Ministry officials, Swarup said.
Earlier in the day, Pakistan had condemned the 'detention and manhandling' of a mission staffer in Delhi who was then asked to leave India over alleged spying activities.
In a statement, country's Foreign Ministry said that the Embassy staffer was detained on "false and unsubstantiated" charges of espionage and asked to leave India by Saturday.
"We condemn the detention and manhandling of our diplomatic official," it had said.