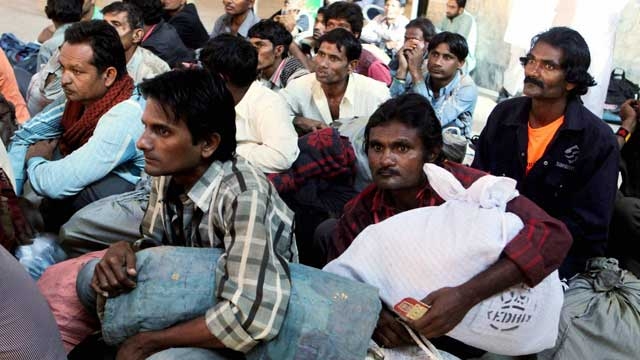 Vadodara: The 86 fishermen, who were released from a Pakistani prison on Sunday, have accused the jail authorities of ill-treatment and blamed them for the death of two of their compatriots who were lodged in the same prison.
"Two fishermen, identified as Vaaga Chauhan, a resident of Dandi village, and Ratandas Makwana, a resident of Nanavada village, who were our co-prisoners, died in the (Landhi) jail," Bhupat B, one of the released fishermen, said. "Chauhan passed away in December last year, while Makwana died in February this year," he said.
Their bodies have not been sent back to India. "We request Prime Minister Narendra Modi to take up the matter with his Pakistani counterpart Nawaz Sharif," he said.
"A probe should be carried out in the incidents (that led to their death)," he said, and alleged that the fishermen were not given proper medical care.
The 86 fishermen were arrested by Pakistan Maritime Security Agency, when they had ventured into their territorial waters in the Sir Creek area about an year ago.
NF Patel, a senior official of the Gujarat Fisheries department, who received the fishermen at the Wagah border, said the repatriation brought back the smiles on the faces of these fishermen, particularly because hours of strandedness and confusion in the journey left them anxious.
Fishermen Umesh Kanti and Shanti, among others who heaved a sigh of relief upon returning to India, recalled the travails they faced during the imprisonment. They expressed in unison their wish for "the release of fishermen, numbering more than 500, who are still lodged in jails in Pakistan".
The fishermen would arrive in Vadodara at around 11 PM on Friday, from where they would leave for Gir Somnath district to reunite with their families on Saturday.