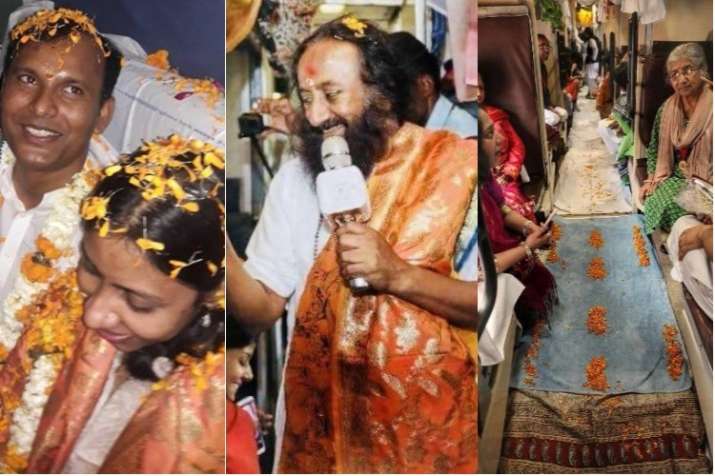 In a nation crazy for big fat weddings, a couple has created history with a simple ceremony.  Jyotsna and Sachin, a couple from Uttar Pradesh, have perhaps become the first couple to get married during the train journey in India. 
The ceremony was held during the train journey between Gorakhpur and Lucknow on Wednesday. 
What more, the wedding was officiated by spiritual guru Sri Sri Ravi Shankar. The couple exchanged garlands and vows as Ravi Shankar recited mantras.
The carriage, the couple married in, was decorated with flowers. 
Interestingly, Karnataka State Tourism Development Corporation (KSTDC) last year started a special service to make the dream of a wedding on train possible for all. KSTDC allows wedding ceremonies on Karnataka's Golden Chariot luxury train. The government body's plan includes provisions for decorations, transport, priest, mehndi, sangeet and reception ceremony.