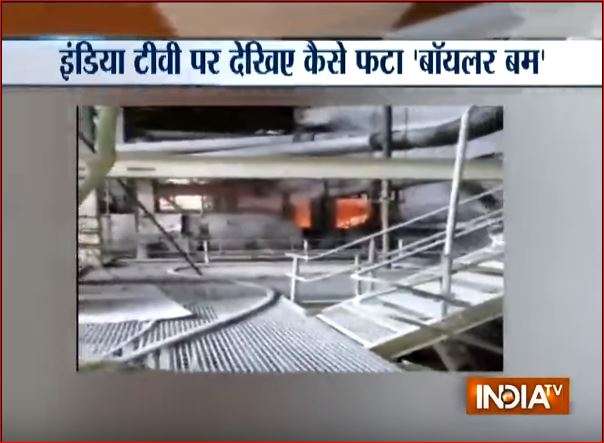 India TV has got excess to an exclusive video that shows live visuals of the havoc created at the Unchahar plant of the NTPC after the 90-feet boiler exploded on Wednesday afternoon. 
These visuals were taken exactly after the explosion took place in the boiler. The video contains horrible visuals of massive fire inside the plant with humongous smoke billowing out of the building.  
According to eyewitnesses, the temperature of the boiling water,  that erupted out of the boiler after the explosion, was so high that even steel rods used in the plants crumbled in no time. 
Many birds were also burnt alive and their remains have been recovered from the site. 
A huge explosion occurred in the boiler on Wednesday at around 3.30pm after which boiling water fell on the labourers working in the plant.
Around 300 labourers were working at the plant when this accident took place. Many of them were burnt alive in this accident. 
The death toll has reached to 32 with over 100 people reported to be severely injured.