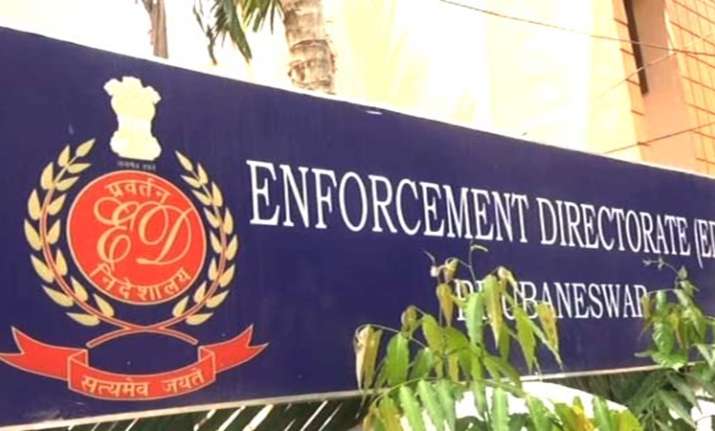 The Enforcement Directorate (ED) on Monday registered a money laundering case against the promoter of Rotomac pens, Vikram Kothari, and his family members in connection with an alleged bank loan fraud of Rs 3,695 crore, officials said today. 
The agency lodged the case under the Prevention of Money Laundering Act (PMLA), after studying the CBI FIR that was registered yesterday. 
It was alleged in the Bank of Baroda complaint that the conspirators had cheated a consortium of banks to the tune of Rs 3,695 crore, including the interest component. The principal amount involved is Rs 2,919 crore. 
According to FIR copy loan exposure of banks are- Bank of India: 754.77 crores, Bank of Baroda: 456.63 crores, Indian Overseas Bank: 771.07 crores, Union Bank of India: 458.95 crores, Allahabad Bank: 330.68 crores, Bank of Maharashtra: 49.82 crores, Oriental Bank of Commerce: 97.47 crores.
The ED, the officials said, would probe if the funds obtained through the alleged fraud were laundered and if the proceeds of the crime were subsequently used by the accused to create illegal assets and black money. 
The CBI case was registered against Kanpur-based Rotomac Global Private Limited, its director Vikram Kothari, his wife Sadhana Kothari, son Rahul Kothari and unidentified bank officials on a complaint received from the Bank of Baroda, the probe agency had said. 
The CBI had also carried out searches at three locations in Kanpur, including the residence and office premises of Kothari. It is understood that ED sleuths had also accompanied the CBI officials during the operation. 
This is the second major bank fraud to surface in the recent past after the sensational Rs 11,400-crore Punjab National Bank (PNB) fraud, allegedly committed by diamond merchant Nirav Modi and his uncle Mehul Choksi, who is a promoter of the Gitanjali Group of companies. 
Both Modi and Choksi have fled the country.
(With inputs from PTI)