Follow us on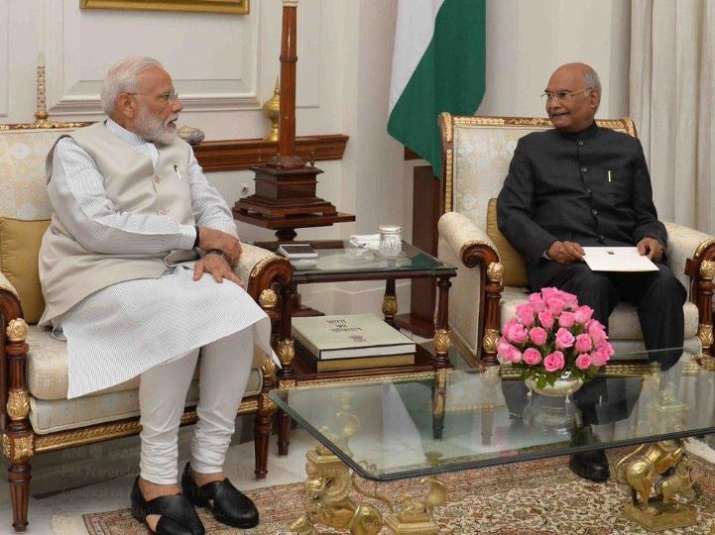 With the results of the Lok Sabha elections on Thursday, Prime Minister Narendra Modi led his Bharatiya Janata Party to a super-sized victory for a second term in office, as his message of nationalism, security, Hindu pride and a New India was wholeheartedly embraced by voters across large swathes of the country.
The last time a single party pulled off back-to-back majorities was in 1984, when Rajiv Gandhi's Congress won more than 400 seats in an election held soon after Indira Gandhi's assassination.
Prime Minister Narendra Modi, who was re-elected by over 4.75 lakh votes from Varanasi in Uttar Pradesh, was congratulated by leaders from across the globe.
Election Commission pegged BJP's tally at 303 while that of Congress at 52.
The Union Cabinet passed a resolution in the afternoon to dissolve 16th Lok Sabha.
PM Narendra Modi then went to Rashtrapati Bhavan to submit his resignation as Prime Minister in 16th Lok Sabha.
President Ram Nath Kovind asked PM Modi to continue till new government assumes office.
The Modi sweep crushed Congress President Rahul Gandhi in Amethi in Uttar Pradesh although he was elected to the Lok Sabha by over 4 lakh votes from Wayanad in Kerala. UPA Chairperson Sonia Gandhi, who had planned a meeting of opposition parties on Thursday in the hope of dislodging Modi, was the sole Congress winner for the Congress in Uttar Pradesh (Rae Bareli).
The SP-BSP alliance, which was confident of tripping the BJP's road to victory, suffered a blow in the country's politically most critical state.