Follow us on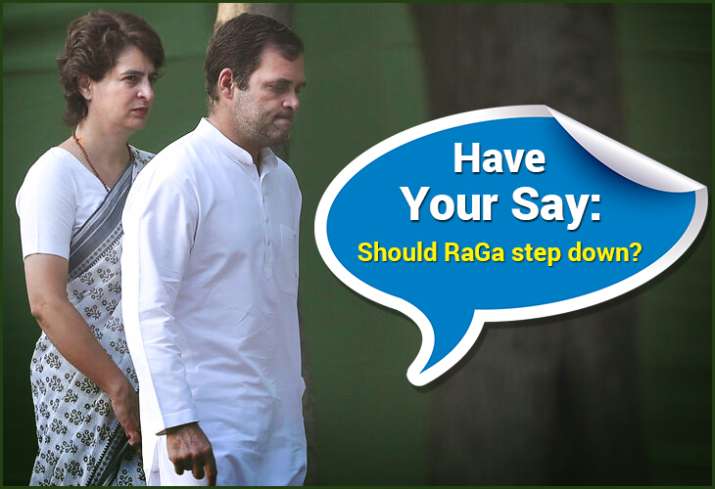 The 2019 Lok Sabha election was a set of a bitter sweet contest for Congress chief Rahul Gandhi. He lost his family bastion, Uttar Pradesh's Amethi, to firebrand Bharatiya Janata Party (BJP) leader Smriti Irani, but won by a huge margin from Kerala's Wayanad.
Congress had no such fortune. The party lost at places where it had gained a few months ago -- the Hindi heartland states of Rajasthan, Madhya Pradesh and Chhattisgarh. In the recently concluded election, the BJP has sweeped 24 seats in Rajasthan, nine in Chhattisgarh and 28 in Madhya Pradesh.
Poll pundits are, hence, of the opinion that Rahul Gandhi was the factor that played party pooper to Congress. A clamour has also been growing in the party saying it was time Gandhi scion made his way out.
Not only this, at least three resignation letters have landed at Rahul Gandhi's desk since the humiliating defeats -- party's Uttar Pradesh chief Raj Babbar, Karnataka campaign manager H K Patil, and Odisha chief Niranjan Patnaik.
So should Rahul Gandhi also resign and make way for a new, perhaps better, leader? Perhaps, that would save the sinking ship that the oldest party of the nation has become... 
Or his dignity, when he was staring at the face of defeat, while accepting his failure at a press briefing be respected and he should continue?
What do you think?
We would love to hear you say. Send in your thoughts in our comment section below. We will share with you what the majority thinks.
Also Read | Rahul Gandhi may offer to resign as Congress chief on May 25