Follow us on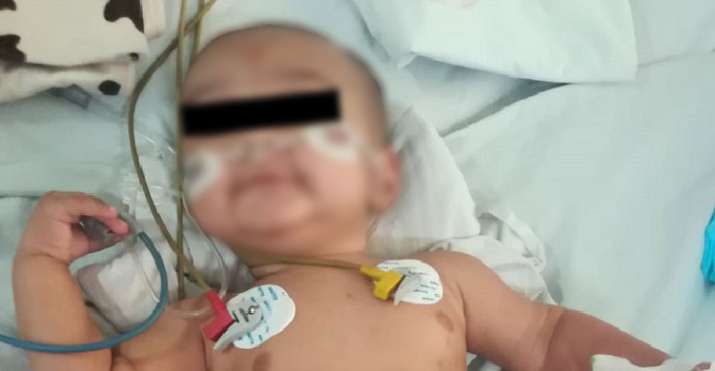 When Praveen Dutt's wife Meenakshi gave birth to a baby boy on July 25, 2018, at Delhi's St Stephen's Hospital, they believed that the little bundle of joy would bring all the happiness that the family had wished for. However, fate had something else in store for them. Yatharth was prematurely born and doctors had then advised his parents to allow him sound sleep in the night which would help his health improve. 
Nearly two weeks after his birth, the baby suffered his first bout of breathlessness. His body started to turn blue forcing his mother to take evasive action and blow air through his mouth. 
Numerous tests later, the family was in a shock after what the doctors told them. Yatharth was suffering from a rare disease - Central Hypoventilation Syndrome (CHS) or Ondine's curse. It is a respiratory disorder that results in respiratory arrest during sleep. The disease is so rare that only around 1,000 to 1,200 cases have been officially reported globally. 
Doctors at Delhi's prestigious Sir Ganga Ram Hospital said the baby would require a surgery the cost of which can run upto Rs 38 lakh. The device needed for the operation is not available in India and must be  exported from the US.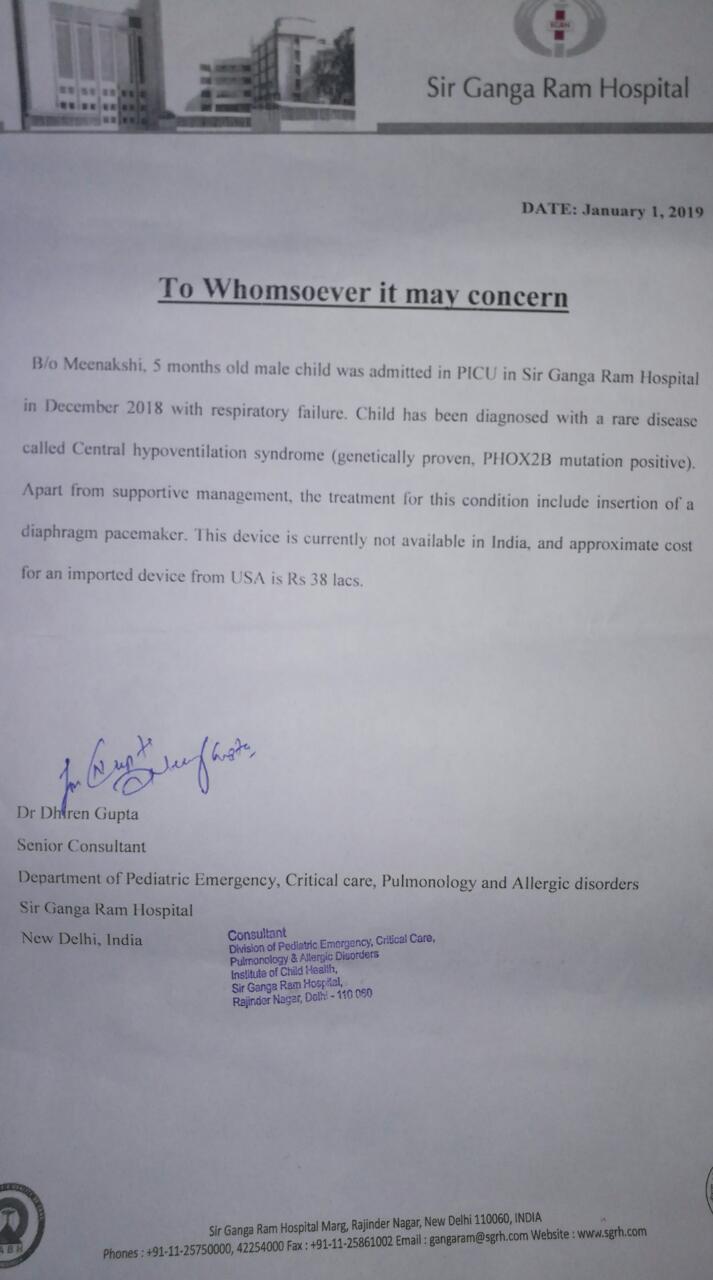 In dire need of money to save baby' life, the couple had been pleading to help via social media. From Prime Minister Narendra Modi, External Affairs Minister Sushma, Delhi Chief Minister Arvind Kejriwal to Bollywood star Salman Khan and cricketers Yuvraj Singh and Gautam Gambhir, Yatharth's father has been tweeting regularly asking them for support.  
The family, which lives in east Delhi's Karawal Nagar, is awaiting for help and a bit of miracle which can cure Yatharth and let the little one spread joy. 
The parents of the baby can be contacted on these mobile numbers:
Praveen Dutt (father): +91-9953514150
Meenakshi (mother): +91-9560919270