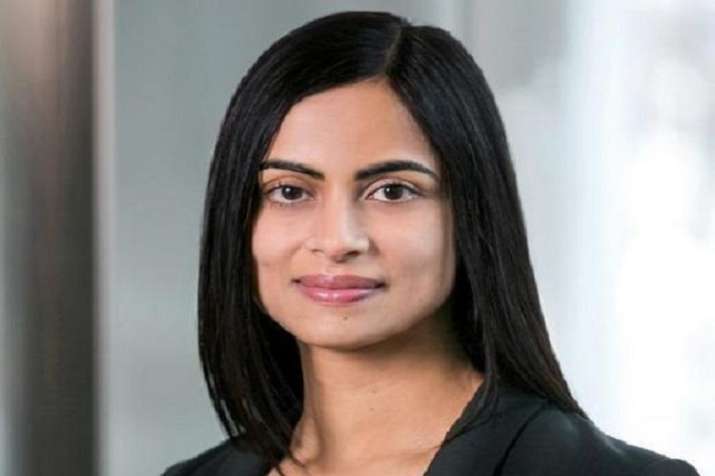 In a matter of momentous pride for India, Chennai native Dhivya Suryadevara on Friday was appointed as the Chief Finance Officer (CFO) of the US' largest carmaker, General Motors.
Suryadevara, currently the vice president, Corporate Finance, will succeed Chuck Stevens, the GM's present CFO, on September 1, the company said in a statement.
Suryadevara has been GM's vice president of corporate finance since July 2017. She will report to Chief Executive Officer (CEO) Mary Barra, who has been the head of the automaker since 2014. 
Barra and Suryadevara are the first women in their respective positions in the auto industry, as no other major global automaker has a female CEO, nor a CEO and CFO who are both females. 
In her role as vice president, Corporate Finance, since July 2017, Suryadevara has been responsible for corporate financial planning, investor relations and special projects. She played an integral role in some significant deals at GM including the divestiture of its European arm Opel and the acquisition of self-driving vehicle startup Cruise.
Earlier this month, she played a role in securing a $2.25 billion investment in GM Cruise by Japanese tech giant SoftBank Group Corp, and GM's investment in San Francisco-based on-demand transportation company Lyft.
Suryadevara has also served as CEO and Chief Investment Officer for GM Asset Management from 2013 to 2017.
General Motors will join a very short list of S&P 500 companies, including Hershey Co. and American Water Works Co., with women serving as CEO and CFO. 
Suryadevara earned her bachelor's and master's degrees in commerce from the University of Madras in the southern Indian town of Chennai. She moved to the US at the age of 22 to pursue her MBA from Harvard University. 
She is a chartered financial analyst and accountant and worked at UBS and PricewaterhouseCoopers before joining the Detroit-based GM in 2005 at the age of 25. 
"Dhivya's experience and leadership in several key roles throughout our financial operations positions her well to build on the strong business results we've delivered over the last several years," Barra said in a statement. 
Chuck Stevens has been CFO at the largest US automaker since January 2014 and will retire in March next year as a more than 40-year veteran of the company. 
He will remain with the company as an adviser until his retirement, GM said in a statement.