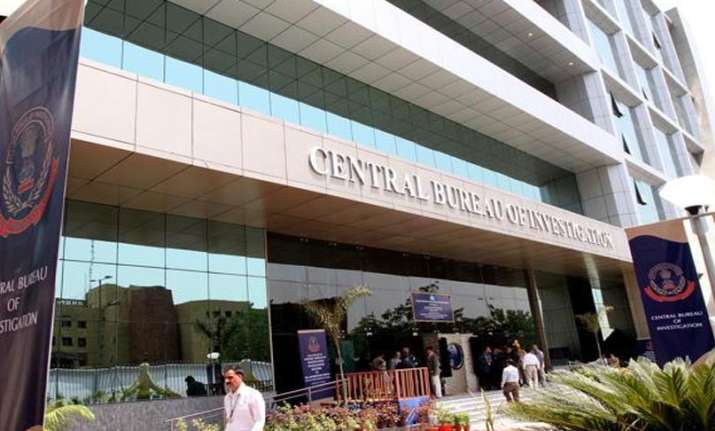 The Central Bureau of Investigation (CBI) on Wednesday said it will look into "facts and circumstances" of Bofors scam mentioned by private detective Michael Hershman, who alleged that the Rajiv Gandhi-led Congress government had sabotaged his investigation. 
Michael Hershman, who is the president of the US-based private detective firm Fairfax, had first found Bofors papers which unearthed wrongdoings in the Rs 1,437 crore contract. He gave an interview to a TV channel on Tuesday on his findings in the case. 
He claimed that Rajiv Gandhi was "furious" when he had found a Swiss bank account "Mont Blanc". 
Hershman, who was here last week to address a conference of private detectives, also alleged that the bribe money of the Bofors gun scandal had been parked in the Swiss account.
Reacting to Hershman's interview, CBI issued a statement saying the agency will look into Hershman's allegations. 
"The agency has learnt of the matter pertaining to the Bofors aired on certain TV channels containing interview of Michael Hershman," CBI informationa officer and spokesperson Abhishek Dayal said in a statement. 
"Facts and circumstances as mentioned in the interview will be looked into as per due process by the CBI," he said. 
Hershman was quoted as telling television channels that Rajiv Gandhi got very upset when "our work was uncovered". He then established a Supreme Court commission to look into the circumstances surrounding then finance minister V P Singh's hiring of Fairfax. 
In his interviews, Hershman has expressed his willingness to testify and help Indian agencies on the Rs 64 crore Bofors gun pay-off scandal but the effort has to be a credible one. 
Hershman was a "secret investigator" of a private investigation agency, Fairfax Group, which was deployed by the Indian government to investigate the Bofors scandal. 
The Rs 1,437 crore deal between India and the Swedish arms manufacturer AB Bofors for the supply of 400 155mm Howitzer guns for the Indian Army was entered on March 24, 1986. The Swedish Radio on April 16, 1987 had claimed that the company had paid bribes to top Indian politicians and defence personnel. 
The CBI on January 22, 1990 had registered the FIR for the alleged offence of criminal conspiracy, cheating, forgery under the Indial Penal Code and other sections of Prevention of Corruption Act against Martin Ardbo, the then President of AB Bofors, alleged middleman Win Chadda and Hinduja brothers. 
The CBI had alleged that certain public servants and private persons in India and abroad had entered into a criminal conspiracy between 1982 and 1987 in pursuance of which the offences of bribery, corruption, cheating and forgery were committed. 
The first charge sheet in the case was filed on October 22, 1999 against Chadda, Quattrocchi, then Defence Secretary S K Bhatnagar, Ardbo and the Bofors company. A supplementary charge sheet against Hinduja brothers was filed on October 9, 2000. 
A special CBI court in Delhi On March 4, 2011, had discharged Quattrocchi from the case saying the country cannot afford to spend hard-earned money on his extradition which has already cost Rs 250 crore. 
Quattrocchi, who fled from here on July 29-30, 1993, has never appeared before any court in India to face prosecution. 
He passed away on July 13, 2013. The other accused persons who have died are Bhatnagar, Chadda and Ardbo.
(With PTI inputs)