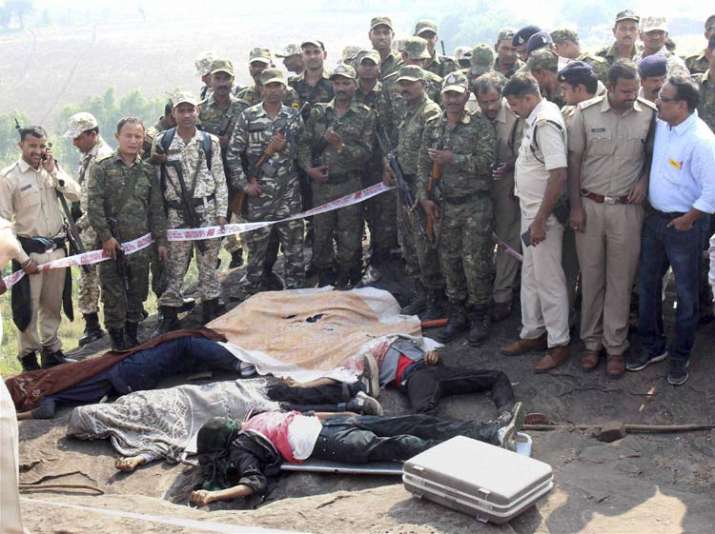 Amid growing opposition clamour for an impartial probe into the death of eight undertrial SIMI activists in an alleged shootout with police, Madhya Pradesh's Home Minister Bhupendra Singh on Tuesday said there was no need for any investigation , while state's police chief Rishi Kumar Shukla maintained the CID will go into the incident.
Eight undertrial terror suspects of the outlawed SIMI were shot dead by police in an alleged encounter on Monday within hours of their escape from high-security Bhopal central jail after killing a constable. 
Videos shot purportedly at the scene of the encounter appeared to question its authenticity , prompting demands by opposition parties for a judicial inquiry.
"It is mandated by the law that the state's CID will investigate the encounters for a free and fair probe," director general of police Rishi Kumar Shukla told PTI, adding there was nothing new in it.
"CID is going to do its duty according to the law and inform the (competent) court," he said.
Home minister Singh, however, struck a different note. "There is no need for any investigation into the encounter," he told reporters in Anuppur district earlier in the day.
"Bhopal Police Range Inspector General Yogesh Choudhary has already briefed the media about details of the encounter yesterday," he said.
"He (IG) has briefed on how the encounter took place. So there is no need for any inquiry," Singh said.
The National Investigation Agency (NIA), he said, will only look into the jail break incident -- the plan, from where the accused got help, from inside and outside, their links in the country and their network. "NIA will not inquire into the encounter," he said.
Meanwhile, sources close to DGP Shukla said he has already asked Superintendent of Police (CID) Anurag Sharma to head the probe into the encounter.
PTI