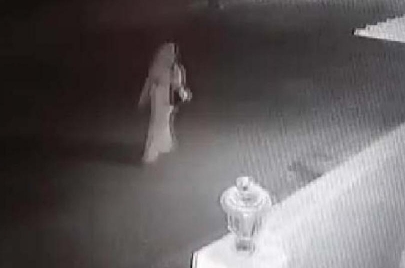 In a major turnaround in the case of alleged molestation of a 23-year-old burqa-clad woman in north Bengaluru's Nagawara area, the police have arrested her 34-year-old brother-in-law, claiming that he stage-managed the entire incident. 
In his statement to the police, Irshad Khan, a sales executive, said that he was in a relationship with his sister-in-law and wanted to marry her. However, realising that his wife and other family members would object to it, he hatched a plan to get his sister-in-law tainted as a victim of sexual assault. 
During the interrogation, he told the police that by doing this, he hoped that the woman's prospective alliances would turn her down, which would then allow him to seek her hand in marriage. 
Irshad further revealed that he hatched the plan after seeing the footage of the Kammanahalli molestation case in which a north-eastern girl was groped and molested by two men. 
According to a Times Of India report, police is yet to confirm if the woman too was actively involved in the plan. However, sources privy to the probe claimed that she was part of the plan and the police is already collecting evidence against her. 
The woman, who works for a private company in Kormangala, had complained to KG Halli Police that she was attacked by a man near the bus stop on Nagawara main road at around 6 am on Friday, when she was headed to work. 
She told the police that the man grabber her and bit her after which she went to a hospital where she was treated for the bruises and bite marks on her lips.
However, on Saturday, the woman changed her statement claiming that she had herself bit her lips, raising doubts about the incident. It was then that her brother-in-law, who was raising a hue for his relative's safety, drew the attention of police. 
The police carefully scanned the CCTV footage retrieved from a shop located near the crime scene made several revelations, based on which investigators confronted Irfan, who soon admitted his crime.