Follow us on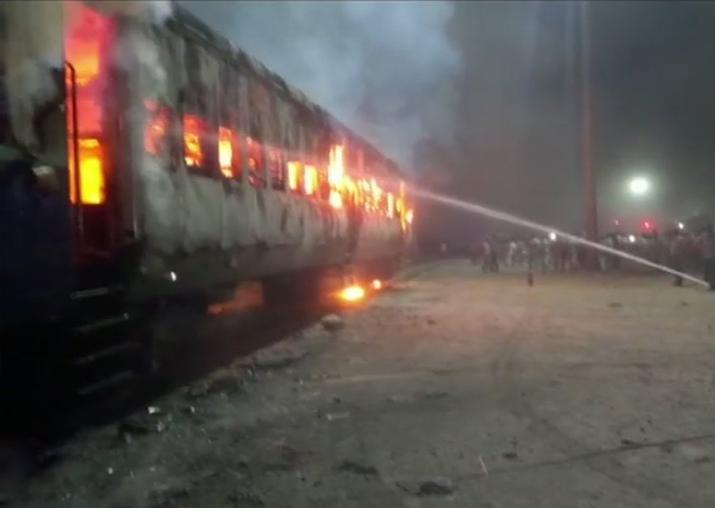 A major fire broke out in the general coach of Amrapali Express which runs between Bihar's Katihar Junction and Amritsar Junction.
According to officials, the train was standing in the yard at the Katihar Junction when the incident took. As soon as officials learnt about the incident, they rushed to the site. However, the entire coach was burnt the time they reached the yard.
No casualties have been reported yet, officials said, adding that the reason behind the fire is yet to be ascertained.
ADRM DL Meena confirmed that a general coach was burnt in the yard. He, however, refused to confirm that the coach that was burn was a part of the Amrapali Express.
According to him, the coach was kept on stand by  for being used in trains at the time of necessity.
He added that an enquiry has been ordered to ascertain the exact reason behind the fire.
Amrapali Express (15707/15708) runs between Katihar and Amritsar. It operates as train number 15707 in Up direction from Katihar Junction of North east Frontier railway to Amritsar of Northern Railway and as train number 15708 in the reverse direction.
It covers the distance of 1799-km in 37 hours. As the average speed of the train is below 55 km/hr, its fare does not include a Superfast surcharge.