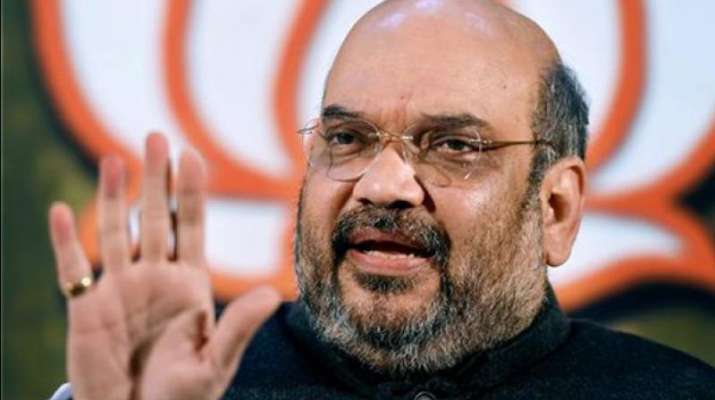 A day after Mamata Banerjee government denied permission for Amit Shah's Rath Yatra in West Bengal, the BJP president on Friday hit back at the Trinamool Congress chief and accused her of trying to stifle the democracy. 
Addressing a press conference in New Delhi, Amit Shah said Mamata Banerjee is trying to throttle the democracy. He said the Bengal government has no intention to control infiltration due to its appeasement policy.
A democratic process has been suppressed in West Bengal, with the misuse of power. The CM is following this trend. This is undemocratic, he said. 
"We will definitely carry out all 'yatras', nobody can stop us. BJP is committed to change in West Bengal. The 'yatras' have not been cancelled, just postponed," Amit Shah said.
"She (Mamata Banerjee) is scared that if BJP takes out all these three rallies in the state of West Bengal and assemble in Kolkata then the foundation of a complete change will be laid down. So she attempted to stop all these yatras," Amit Shah said.
The Calcutta High Court had on Thursday refused permission to the BJP for holding a 'Rath Yatra' in Coochbehar, which was to be flagged off Amit Shah on Friday, after the West Bengal government refused to allow the event saying it may cause communal tension.
The BJP had decided to put on hold Shah's proposed rally and the Rath Yatra, saying it will wait for the final order from the high court. 
WATCH: No one can stop BJP from taking out Rath Yatra in Bengal, says Amit Shah