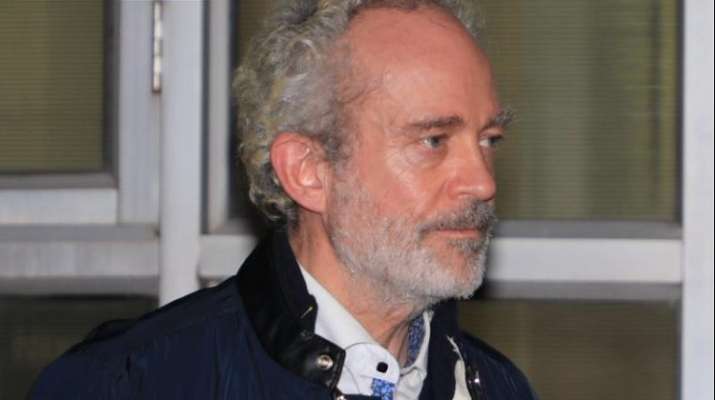 A Delhi Court on Monday granted five-day remand of Christian Michel, the alleged middleman in AgustaWestland VVIP chopper deal, for his custodial interrogation by the Central Bureau of Investigation (CBI). He was produced before Special CBI Judge Arvind Kumar after the expiry of his five-day CBI remand. The probe agency sought further remand of nine days for Michel's custodial interrogation saying he was not cooperating in the investigation of the case.
"We need to confront him with LR (letters rogatory) that have been received from five countries and Christian Michel didn't co-operate with Italian investigation in the case," the agency said.
The CBI further agreed to give British High Commission access to Christian Michel and said, "We have already been approached by British counselors. We have allowed their plea of keeping their own counsel."
The agency also sought a reply from Christian Michel's counsel on application for seeking specimen of handwriting and signature, which will be heard by the court on Tuesday.
At the outset, Michel withdrew his earlier bail plea and filed fresh detailed bail application.
Michel was extradited to India from Dubai on December 5 and was produced in the Patiala Court on the same day. 
Earlier on December 5, Special Public Prosecutor Advocate DP Singh who appeared for the CBI had asked for 14 days custody of Michel stating that they needed his custody to confront him with some important documents. Michel's counsel Aljo K Joseph, however, opposed it.
Michel had also moved a bail plea. The court, however, kept it pending.
The AgustaWestland chopper deal, finalised during the former UPA government had got mired in massive corruption allegations. Michel is being probed for having paid kickbacks worth over Rs 400 crore to Indian decision makers in the AgustaWestland scam, which involves allegations of bribery in the procurement of 12 VVIP helicopters, meant to ferry Indian PM, President and other important personalities. 
Michel was arrested in UAE last year on the basis of an Interpol notice and was out on bail. 
It was alleged that Michel had entered into a criminal conspiracy with co-accused persons, which included the then IAF chief SP Tyagi and his family members, and the public servants had abused their official positions by reducing service ceiling of the VVIPs helicopter from 6,000 metres to 4,500 metres.
The reduction in the ceiling made AgustaWestland eligible for contract worth 556.262 million Euros, which was awarded to it by the Defence Ministry on February 08, 2010, for procurement of 12 VVIP helicopters.
The deal signed in 2007 was scrapped in 2013 following the bribery allegations.