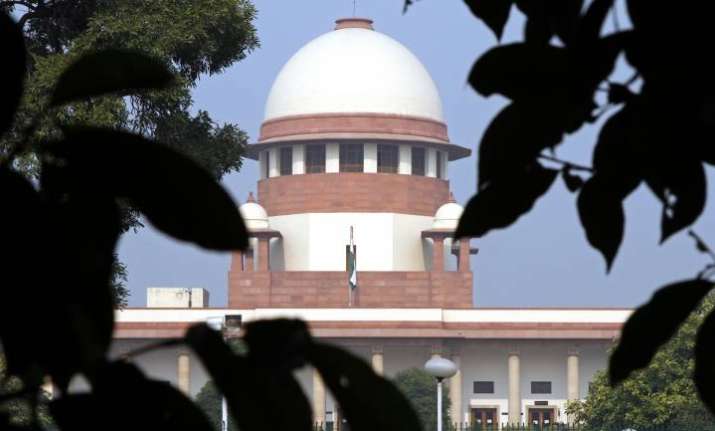 The Supreme Court on Wednesday asked the Centre for a comprehensive report on the actions and investigations it has conducted in the matter of the exponential rise seen in the assets of 289 legislators during their tenure as lawmakers.
The political leaders on this list of 289 cut across party lines and also include some senior party functionaries. In some cases, the assets of have increased by more than 500 per cent in five years. The figures have been arrived at as per the self-sworn affidavits of the leaders filed with the Election Commission of India prior to polls.
While MPs have pointed out that the increase seen in the assets can be on account of appreciation in property values or business incomes can be a legitimate reason, the court is keen to ascertain whether the exponential rise in assets was by means of legal income.
A bench of Justices J Chelameswar and S Abdul Nazeer said a probe is needed to find the source of income and directed the government to file a report within a week. The Supreme Court also rapped the Centre for its reluctance in sharing information.
The court said a representation was made to the chairman of the central board of direct taxes way back in June 2015 by an NGO seeking probe against such politicians but the Centre's response had been vague and it did not categorically state the outcome of any investigation or whether one was conducted at all.
The representation was made on the basis of a report prepared by the Association of Democratic Reforms which collected asset details of politicians filed in the 2009 and 2014 general and state elections.
He said outcome of such inquiries were shared by jurisdictional investigations directorates directly with the Election Commission.
The bench was not satisfied with the response and asked why the Centre is shying from a probe as the information is in public domain and authorities had to simply find out if it was possible to acquire property from known sources of income.
"Information in CBDT affidavit is vague. If this is the attitude the Government of India, what can be done? Why don't you place the information before the court on what you have done in those cases. Place the information before us," TOI quoted the bench as saying.
"You better file a detailed affidavit. This affidavit which you have filed is nothing but typed papers. Do not make vague statements."