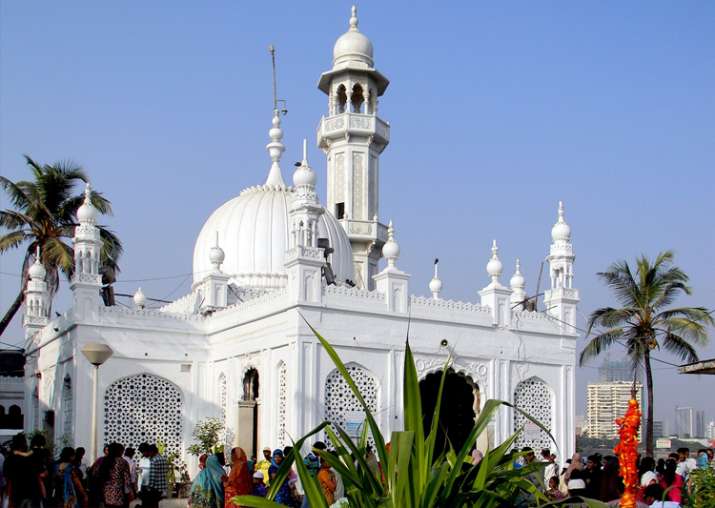 The Maharashtra government today told the Supreme Court that 31 unauthorised structures near the historic Haji Ali shrine in Mumbai have been removed, clearing around 332.89 square metres of encroached area. 
In an affidavit, it said six structures near the shrine were still to be demolished as the Bombay High Court had ordered status-quo in the matters concerning four such structures. 
Regarding the two remaining structures which had not been demolished yet, the state government said these were situated on lease land, but the collector had issued show cause notices to the original licensees asking them as to why the encroachments should not be removed. It also said that the process to get these structures removed was on. 
"Thirty-one unauthorised structures have been removed. The total encroached area of approximately 332.89 square metres has been cleared," the state government told the apex court in the affidavit filed through advocate Nishant R Katneshwarkar. 
The affidavit was filed in pursuance to the July 28 directive of a bench, headed by Chief Justice J S Khehar, which had asked the Maharashtra government to apprise it within two weeks about the progress made by it in demolishing the encroachments near the shrine. 
The court had also asked the Haji Ali Dargah Trust (HADT) to seize the opportunity to beautify the shrine by offering help in removal of the encroachments. The apex court had earlier warned the state government of serious consequences if squatters from a 908-square metre area near the shrine were not removed in two weeks. 
It had said that the encroachments have to be removed within two weeks from July 3 from the 908-square metre area earmarked in the Bombay High Court order. 
The direction to a Mumbai civic body had come as the HADT, which had volunteered to remove the encroachments, had expressed inability in getting the encroachments evicted from an area of about 500 square metres. The HADT had on April 13 agreed to remove encroachments on its own by May 8 and was later given some more time to remove the squatters. 
The Haji Ali Dargah was constructed in 1431 in the memory of a wealthy Muslim merchant, Sayyed Peer Haji Ali Shah Bukhari, who gave up all his possessions before making a pilgrimage to Mecca. 
The high court had ordered the formation of a joint task force comprising the Municipal Corporation of Greater Mumbai and the collector to remove the illegal encroachments on the approach road leading to the dargah. 
The petition in the high court was filed by Sahayak, a socio-legal and educational forum, seeking immediate removal of the encroachments on the approach road to the dargah which was located on the sea. 
The Municipal Corporation of Greater Mumbai was of the view that the land on the approach road to the shrine fell in the collector's jurisdiction and, therefore, the collector should remove the encroachments.