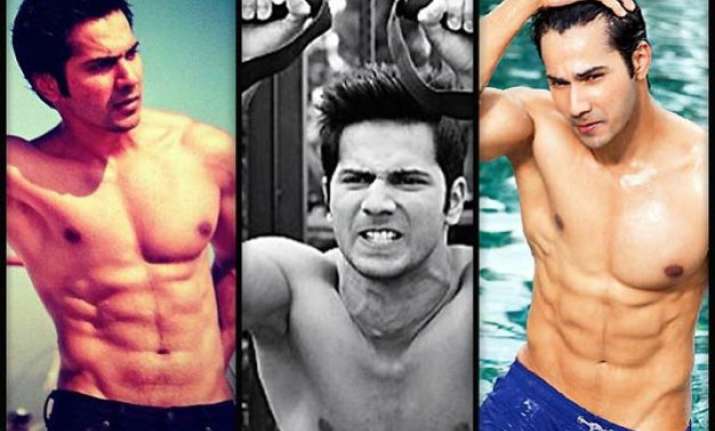 Filmmaker David Dhawan's son Varun Dhawan has estabilished his name in the industry with his powerful performance in the starting of his career.
Varun is proud of his well sculpted body and loves to flaunt it too. He speaks out on how he loves to workout and his efforts are paying off really well!!!

Varun touted as energetic ball of fire flaunted a muscular look in his debut 'Student Of The Year' but he insists that being fit entails a lot more things than having huge muscles.

The 27-year-old actor, who is the son of Bollywood filmmaker David Dhawan, is a fitness enthusiast.

Varun hits the gym for one and a half hours everyday and is trained by Prashant Sawant.