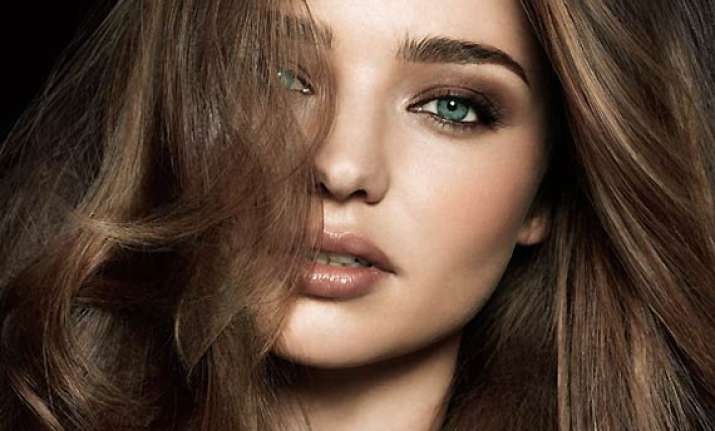 Los Angeles, When it comes to hair and skin care, supermodel Miranda Kerr only trusts coconut oil as she feels the benefits are plenty.
"I cook with it, use it in my hair, it's great to remove makeup ... really good for eye make-up if you've got sensitive eyes," huffingtonpost.com quoted Kerr as saying.
"If you have a burn, like if you've burned yourself with a curling iron, you can put a bit of that on there to help. Sometimes I sleep with coconut oil in my hair," she added.
She swears by the Clear Intense Hydration Mask, which has coconut oil in it as it "is good to put on the ends of your hair to smooth and keep nourished".