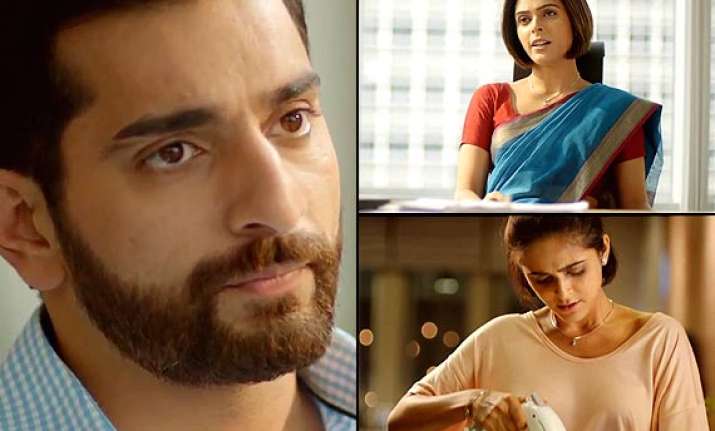 New Delhi: How many times you encounter a woman taking charge of his man both professionally and personally? Not at least in India, yeah?
The new TV commercial for Airtel will make you realize how proud it feels when you have a woman who guides you as much as she loves you. Depicting a sweet story of a happily married couple, the new TVC for Airtel takes a silent stance on the empowerment of women in the society and how men are contributing proudly to it.
Showing a modern young lady dressed up perfectly as the boss in the office and giving strict deadlines to his subordinates, the advertorial keeps a lovable connection with the sweet chemistry that the pair is seen sharing in the ad.
Breaking a patriarchal cliché that only a man dominates the professional and personal world of a woman, this ad actually serves as a fresh intake for the ad world surrounded by whole lot of dirt and filth.
While we see a pimp ad proper female boss in the office, we also see a caring and fragile wife preparing meal for her beloved husband.
And calling her better-half to request him to come soon to home and have a taste of food cooked with complete love and true bond.
Take a look at the creative Airtel new TV commercial here…     
The ad paints the romance between the couple and plays around the love where words seem unnecessary.
We appreciate the team work along with the actors of the ad who came up and dared to carve a woman as a boss of her husband and also as a lovable wife at the same time.