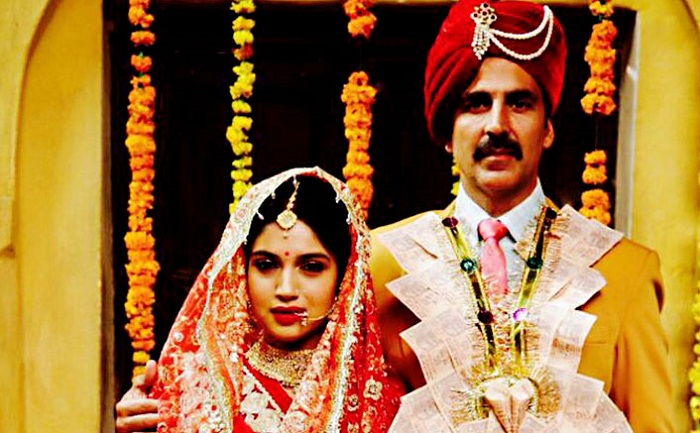 Open defecation, the prevalent menace in many developing countries, plagues India also. According to a study conducted by United Nations, 600 million people still defecate openly in India. With Akshay Kumar's impending release Toilet: Ek Prem Katha, which also features Bhumi Pednekar, masses' attention have been once again deviated towards the existing sanitation crisis in India. The harrowing figures of data and growing health concerns in the rural settings of the country shriek the urgent need of stringent policies to tackle the issue. Open defecation is not only wreaking havoc on hygiene conditions in India but also synonymously linked to several other issues as well. Let's talk about the 'Open Defecation Crisis' in India and what the numbers have to say about it. 
Broader picture of the practice and its impact on health and women safety 
Wiping the name of open defecation from the face of country by 2nd October 2019 is the primary agenda of Swachh Bharat Mission launched by Prime Minister Narendra Modi two years ago. As per the recent Swachhta Status Report of the National Sample Survey Office (NSSO) in 2015, more than half of rural population in India is still defecating in open, which reflects a major sanitation and health problems. 
India fares poorly when we're talking about other countries and their sanitation habits. Sub-Saharan Africa, which had 65% of the GDP per capital of India, had only half of the rural open defecation as compared to India. In Bangladesh, only 5% of rural population defecate in open, which is massively lower than that in India. 
Also Read: Toilet Ek Prem Katha star Akshay Kumar urges positive talk about sanitation
The Swachhta Status Reports find that 45.3% of homes in rural India have access to toilets while 88.8% households in urban areas have sanitary toilets. A sanitary toilet is the one which ensures safe confinement and proper disposal of human waste without requiring the manual handling. 
According to data of NSSO, access of toilets in rural and urban areas has improved significantly from 1993 to 2012. 
Another concern highly debated is does access to toilet ensure usage? 
This is the key question regarding open defecation and also the most debated. While the government is stressing on building more and more toilets, while the attitude of the folks towards the toilets are same. Another survey reveals that 40% of households that have working toilets have one person defecating in open. 
According to United Nations, India is leading the list of countries which still lack toilets. According to Bruce Gordon, acting coordinator for Sanitation and Health at the World Health Organization, open defecation is followed by a number of diseases like cholera, diarrhoea, dysentery, hepatitis A and typhoid. 
Also Read: Toilet Ek Prem Katha star Bhumi Pednekar: High-on-content films today have heartland stories
Every year 200,000 children in India die from diseases caused by faecal contamination. About 300 million women and girls in India have no choice other than defecating in open. 
Apart from the health concerns, women safety is also risked when they go out during the wee hours of morning to do their daily businesses. Citing this, many brides refused to marry into families that don't have a toilet. This movement was nicknamed 'No Loo, No I Do'. 
The similar protest is being staged by the lead actress Bhumi Pednekar who is playing Jaya, in the movie. She refuses to stay with her husband, Keshav as his house didn't maintain a toilet. 
Toilet: Ek Prem Katha is Akshay Kumar and Bhumi Pednekar film that follows the theme of open defecation in India. It is slated to release on 11th August, 2017. 
For more lifestyle news, follow our Facebook page