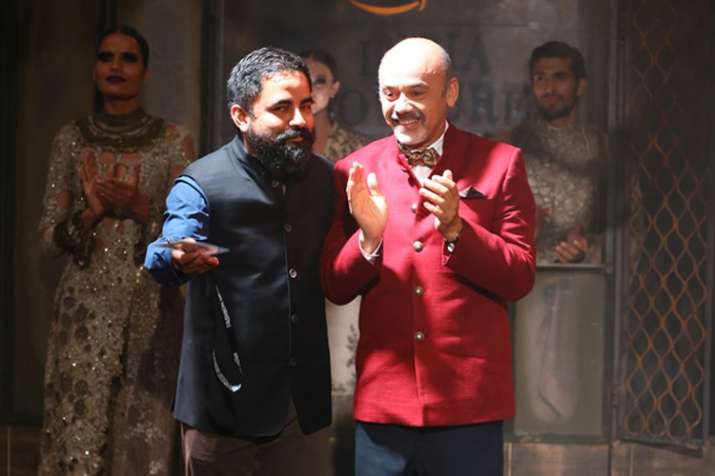 Famous Indian designer Sabyasachi Mukherjee has once again joined hand with his French counterpart Christian Louboutin for a fashion line. While according to Christian, the collection is similar to walking in a candy store, Sabyasachi feels it has a whimsical touch.
The first collaboration of these two ace designers was for a line titled 'Bater'. It was launched last year in July.
This time about, the collection is for women's and men's shoes and bags and is stamped with their signature styles and infused with glamour.
"The range is evolving. When we met for the first time, we organically decided that we want to do a collaboration together. There were no real roots, or contracts. We just said that let's work together and that is how we started," Sabyasachi told IANS.
Sabyasachi said that after "a small little range", they have expanded the collection.
Last year, 'Bater' was a dark and Gothic affair with sexual hints. This time, the range is a little bit of everything.
"This is a lot more whimsical and quite mad. We have everything in it. It has a little bit of everything," Sabyasachi said.
To that, Louboutin said: "It is more of a candy store."
Echoing similar view, Sabyasachi said: "I don't believe in building and collections anymore. I think you should build specific things for specific people. So there is a goth element to it, there is a rock star element to it, there is travel element to it, there is something very simple and conservative, there is something very sexy, there is something practical and then there is something completely insane."
(With IANS Inputs)