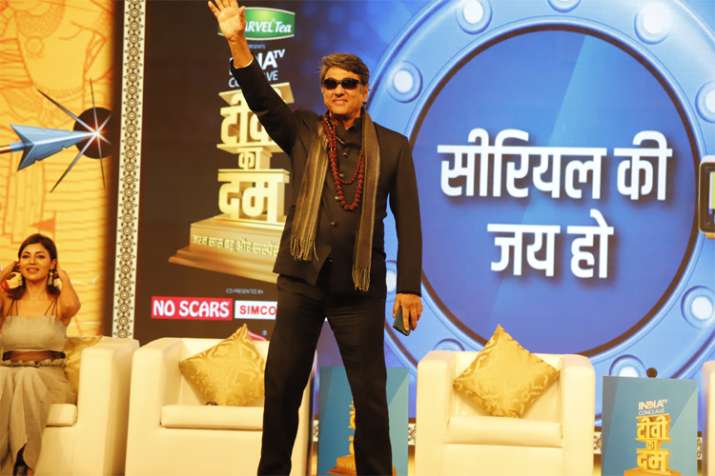 Veteran actor Mukesh Sharma of Shaktimaan fame, who is also known as the first Superman of Indian television, graced the India TV's mega conclave, TV Ka Dum on Saturday, where he opened up about the changing scenario of television. 
Talking about his Shaktimaan days, Mukesh recalled that how kids used to follow his instructions considering him as their ideal teacher. He said that Shaktimaan was not just a superman show but also an affirmative and an educative show. He added that after Shaktimaan he started feeling responsible and did as many as 60 films after that show. However, he confessed that Shaktimaan remains one of his favourite characters. Talking about the modern-day Mahabharata, Mukesh said that there is no soul in it. 
Mukesh also gave a special message to the young generation and said that they are getting addicted to social media which is quite harmful. He said that we are living in a virtual world which is a tempting world and kids need to get out of this addiction and focus on their health. Mukesh said kids need to start living in the real world. 
For more updates about TV Ka Dum click here