India TV's mega conclave, TV Ka Dum was graced by many popular faces of television as well as the film industry. The grand gala was attended by who's who of the showbiz world including the gorgeous actress Hina Khan, Angoori Bhabhi aka Shubhangi Atre, Ishqbaaz fame Nakuul Mehta, Bigg Boss 11's mastermind Vikas Gupta and many others. Above all, the King of Bollywood Shah Rukh Khan added his charm to the conclave along with India TV's Editor-in-chief Rajat Sharma and television's favourite host Maniesh Paul. TV star Kritika Kamra who made it big in Bollywood last year with Mitron also attended the show and expressed her views on the impact of television on masses. Apart from her, Digangna Suryavanshi who made her debut in Bollywood with Mahesh Bhatt's Jalebi talked about the difference between small screen and big screen. Leaders of the entertainment industry, Raj Nayak, NP Singh and Uday Shankar spoke about the race of TRP. Here are all the highlights of the mega conclave.
9:03 PM: Audience gives a standing ovation to Shah Rukh Khan. The actor thanks India TV, its Editor-in-Chief Rajat Sharma and the mind behind Aap Ki Adalat, Ritu Dhawan.
8:57 PM: I was quite nervous during my first appearance on Aap Ki Adalat but when I met Mr. Rajat Sharma, he treated me with a lot of respect. After I finished the shooting, I went and told my wife Gauri that today I became a star. When someone from the audience asked when will all the three Khans come together on silver screen, the actor replied, 'only when India TV will produce a film'.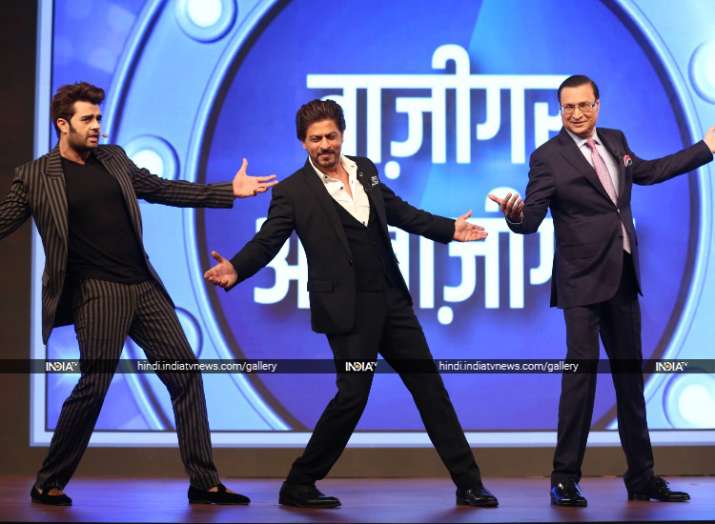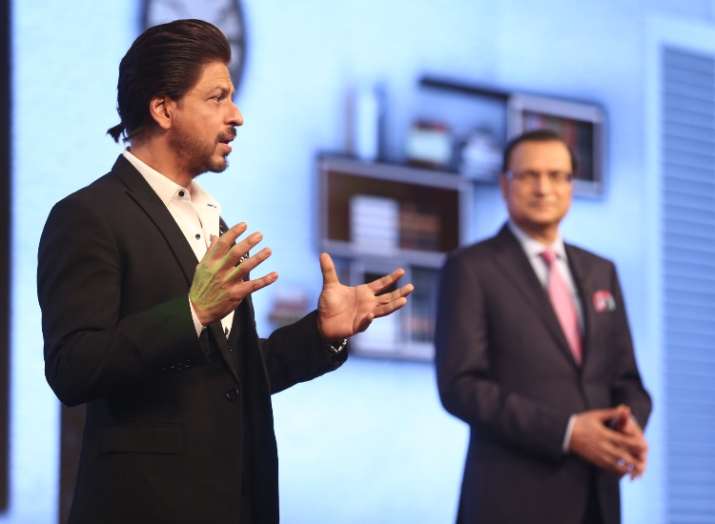 8:50 PM: Characters are quite different from roles. I feel nice when people make me do what I can't. The most difficult thing is to play your own self on silver screen, said Shah Rukh Khan. The superstar also revealed the secret behind his signature open-arms pose. SRK even taught his signature pose to Maniesh Paul and India TV's Editor-in-Chief Rajat Sharma.
8:46 PM: Answering the question by the audience, Shah Rukh Khan said: When we do creative things, people ask ''did you ever thought you would reach this level of stardom'' and I say, ''never''.  I just wanted to do good work and even today when I get up I believe in it. Whatever I did, I  thought it was my best. You should not think, you should only feel as it is a creative work. Talking about doing kissing scenes in his films now, Shah Rukh Khan jokingly said 'Har insan ka din badalta hai'.
08:32 PM: Shah Rukh Khan: I am not here to talk about how TV has changed over the years. I would like to say with utmost humility that am TV ka Dum. There is no sense of pride when I am in saying this. A lot of actors such as Maniesh Paul are because of TV. During our childhood days, we used to go to our rich neighbours' house to watch TV shows such as Chitrahaar and a lot more. The superstar also added that news has changed over the years. TV shows have changed and two of the greatest programmes that were made were Mahabharat and Ramayan. Our culture reached to the entire world through such shows. For Fauji, I used to get Rs 1500 per episode, I collected  Rs15,000 from that TV show and reached Mumbai to achieve my goal. I started my career with Rs 15,000 that I got from TV. Even today when I am producing films, it because TV is backing us with satellite rights. Things have changed a lot for me. TV is my mother and that's the kind of dum it has and it will always remain as such. Even today I get an opportunity to appear on TV because it is the biggest platform.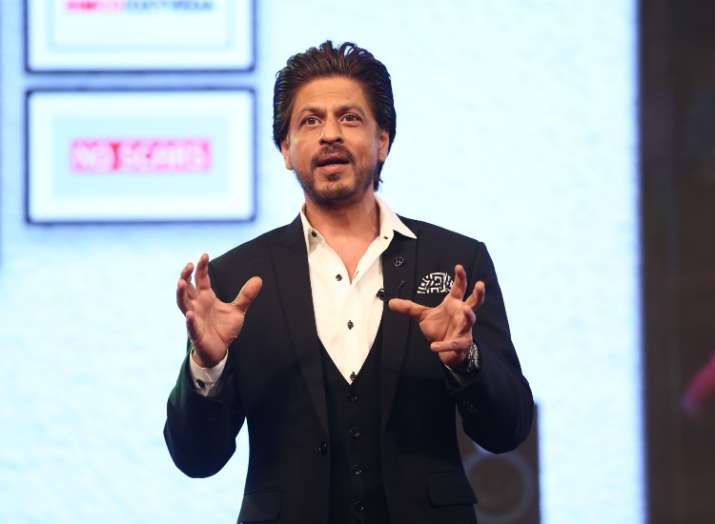 The actor also shared his views on News presentation. He said, more than news, it has become views. News anchors have become bigger stars that B-town celebs. If we actors fight than we are maligned but when anchors fight, it is called a debate. We are young country and slowly, youth is shifting away from the TV, hence, I request big leaders of television to attract youth of the country. India TV shows should amalgamate youth. Indian TV should be like Rajat Sharma's Aap Ki Adalat. SRK also cited reasons for saying this. He said, people are familiar with the concept of Aap Ki Adalat but they don't find it boring. The show is funny but not nasty. Aap Ki Adalat gives a lot of respect to its guests but they don't act like a sycophant. I feel honoured to be here because whoever I am and wherever I am, it is because of television.
04:38 pm:  The most important work for a judge in a reality show is being honest. But at the same time I also believe that every contestant should be given a choice of song to sing, in case of singing reality show. Every singer has its USP. Arijit Singer is the best singer Bollywood has seen in 10 years/. But not everyone is versatile. Singers nowdays are typed. Personally I feel that there are not too many singers who can sing all types of songs. Arijit Singh and Sonu Nigam are the only versatile singers- Himesh Reshamiya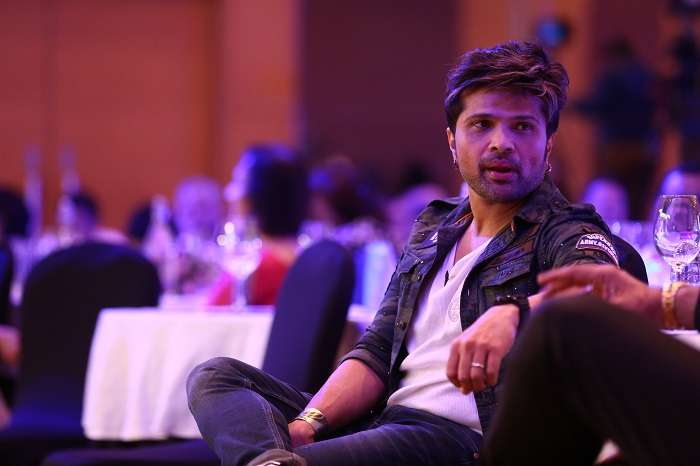 04:34 pm: A girl came to us, sat in front of the judges and began singing. I believe in honesty. I told her that she can't sing. Aapki awaaz me dum hi nahi hai. What did you think when you came on the show. However, she insisted on reaching the next round. She started crying. She waited for me. Her parents asked me why did I make their daughter cry. But I told them that I was honest with her because I wanted her to become something in future. Few years later, the girl thanked me. She completed her engineering and was married off in a good family. She thanked me for showing her the right path-  Anu Malik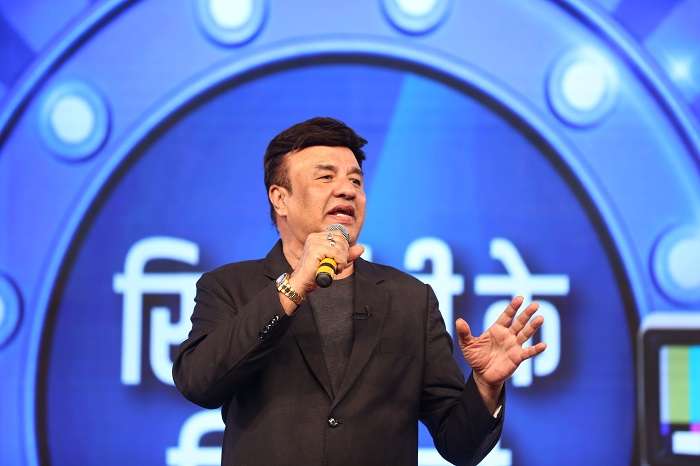 04:31 pm:  When you are in a reality show, audience think that they know you personally. They get to know you personally. You're not told what to do in reality shows. Nothing is fake there. Although, not everyone is real in such shows, but majority of them are genuine. When you're in a reality show, there's a lot of scrutiny around you. In short, life ki lagg jati hai- Vikas Gupta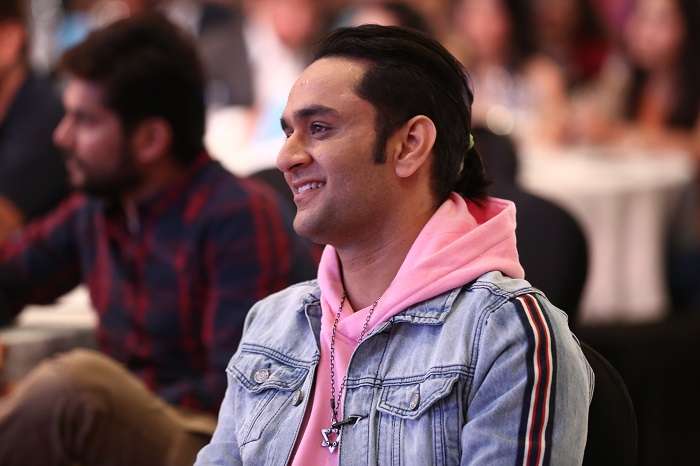 04:28 pm: I knew that my character is going to die in Kyunki Saas Bhi Kabhi Bahu Thi. I requested my writers to bring back my character in the show. I was nervous when my role was about to end in KSBKBT. My mom was sitting with me when my last episode was being aired. She started crying. I received so many calls asking why my character died in the daily soap. In couple of days, it was everywhere in media. I couldn't understand what happened with me. People started recognising me. That's the POWER OF TV! TV Ka Dum- Amar Upadhyay
04:20 pm:  Whatever happened in Bigg Boss house was real. When people saw me everyday inside the house, they connected with me to a different level. People found it easier to connect with me when I was outside the house. Everyone asked me if Bigg Boss was fake. I believe that you cannot fake anything for three months straight- Jalseen Matharu
04:18 pm: Reality shows and social media has given us many gems. However, it has become harder for people to sustain the success they achieve on reality shows. In our times, it was easier for us.: Himesh Reshamiya
04:11 pm: Anu Malik thanks reality shows for giving a face to his music.
04:07 pm: Maniesh Paul welcomes Vikas Gupta, Jasleen Matharu, Himesh Reshamiya and Anu Malik on stage. 
4:00 pm: Charul Malik jokes about Neha Kakkar and Indian Idol with Maniesh Paul. 
2:48 pm: Anil Kapoor, Sonam Kapoor and Juhi Chawla groove to Ek Ladki Ko Dekha Toh Aisa Laga song Gud Naal Ishq Mittha. 
2:33 pm: Anil Kapoor: If you want to reach every nook and corner of the country, there's no better medium than television. In fact, TV actors earn more than the Bollywood stars.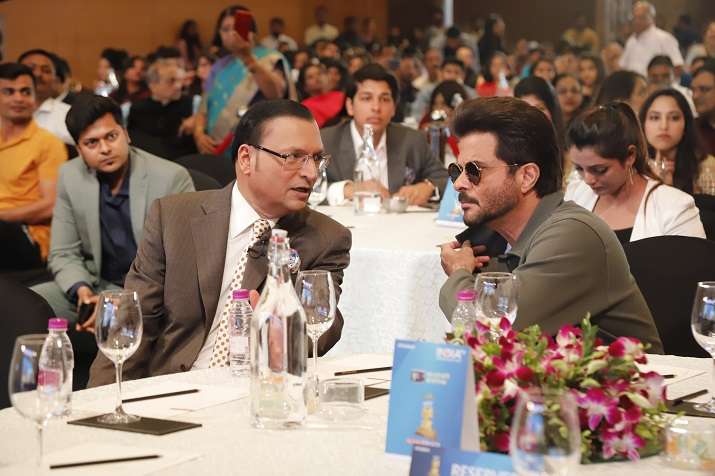 Sonam Kapoor: A lot of actors in the film are better than me. A film is a collective effort of a team. So I would like to credit my team for the positive reviews about Ek Ladki Ko Dekha Toh Aisa Laga. I would like to thank the media and audience for making ELKDTAL a success.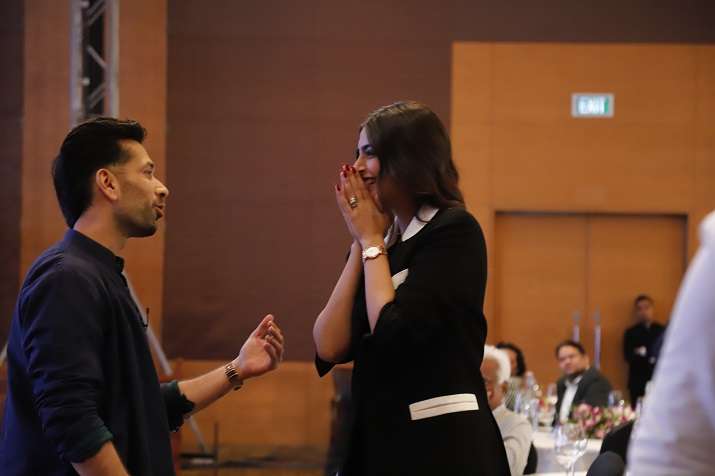 Juhi Chawla: It was so emotional to see that Sonam Kapoor's character lived her entire life in a diary. I think all these details have touched the audience. It won't be an overstatement to say that ELKDTAL is Anil Kapoor's finest performance to this date.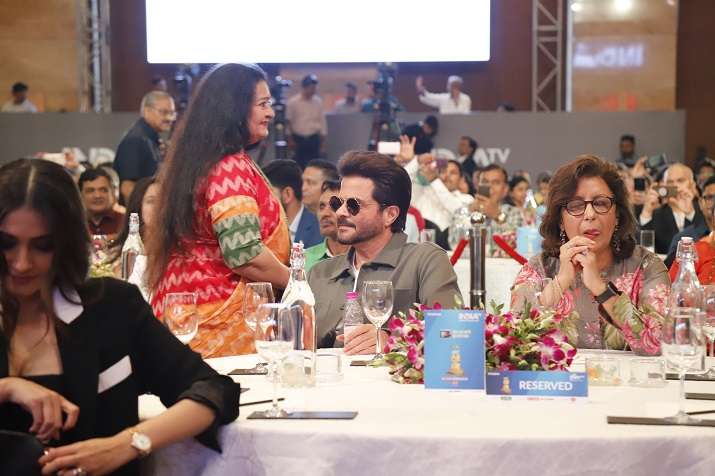 Rajkummar Rao: Television's reach is so vast. People watch the TV shows hence we Bollywood stars go to these platforms to promote our film. That's why this promotion trend began with the small screen.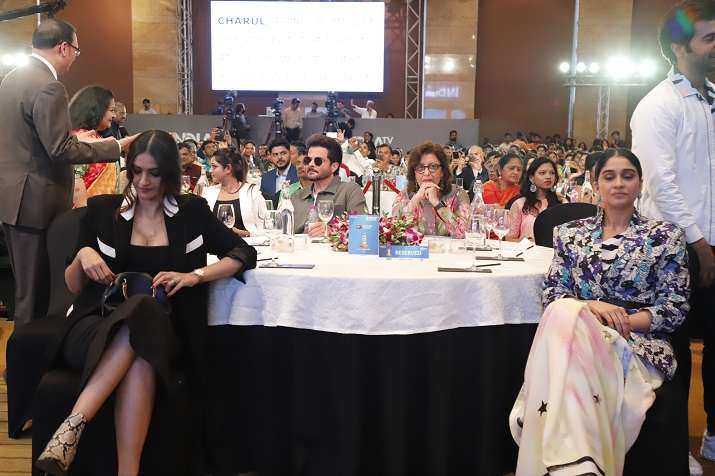 2:30 pm:  Sonam Kapoor, Anil Kapoor, Juhi Chawla and Rajkummar Rao enter the stage. 
2:19 pm: Rubina Dilaik: Television has unified as well as diversified India. I am from Himachal Pradesh, similarly people from different places come together and work in a same TV show. One TV show contains 150-200 employees. It has provided livelihood to so many people. And also, television has empowered women. See around, you can see the women more in number than men. 
2:08 pm: Eisha Singh: I'm sitting among so many experienced people here. I was thinking about this tagline TV Ka Dum whole night. People used to ask me when are you going to do Bollywood movies. However, I'm happy with the platform I'm on. Many people can't afford to go to theatres to watch movies, but TV reaches out to everyone. I don't feel like I have another box to tick.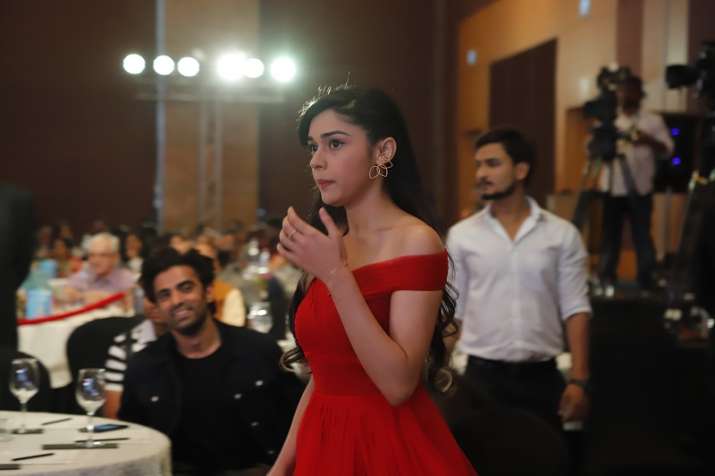 1:58 pm: Nakuul Mehta: I want to thank the Indian television industry. Whenever there's an event only Bollywood celebrities are invited, I'm thankful to India TV for giving the TV actors a platform. I feel blessed to share the stage with legendary Apara Mehta today. I watched her in so many serials. Back then, I didn't realise the power of television. My first Bollywood film flopped and nobody even talked about it. People recognised me only when my film aired on television. That's the power of TV! If you want to become a good actor, you can do it anywhere, be it on small screen or silverscreen. 
When I visited Rishikesh on New Year, people surrounded me and I realised how important television is in people's life. The stories depicted in the TV serials touch so many lives.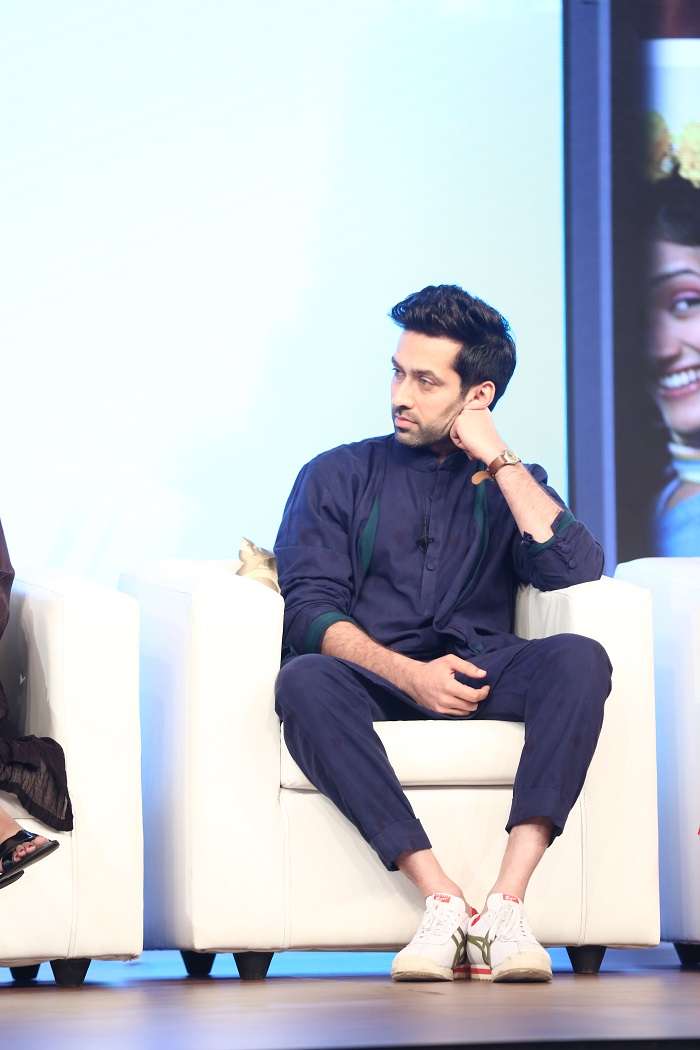 However, young people don't watch TV that much. I even made a web series on this topic. It has become cool to say that our mother watches the TV serials, we don't like them. 
Gul Khan: I ran away from my home to work in television industry. I fought with my family to let me wear jeans. In my TV serials, I tried to reflect my real life issues in them. I conveyed a message that don't judge people on the basis of their clothes. I wanted to send across this message in the society.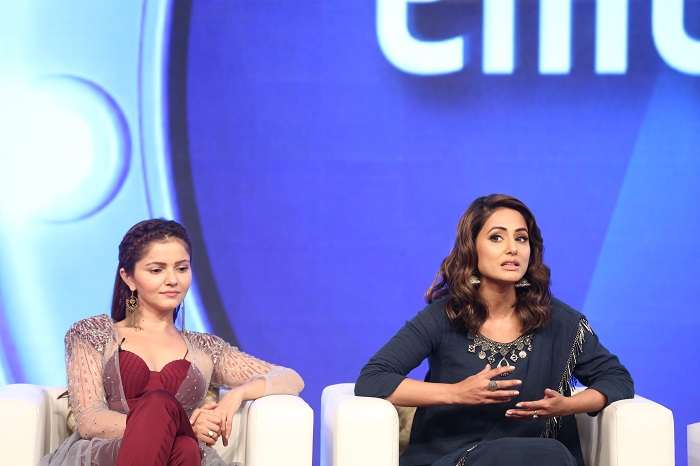 Hina Khan: During my show, I used to take a Pallu on her head. We wanted to send a social message among the audience. Many women came up to me thanked me for making people aware of this. They thanked me that Aapki wajah se humare pallu hatt gaye. 
1:48 pm: Apara Mehta: TV shows in earlier times didn't have that amount of money. I did Ek Mahal Ho Sapno Ka which was bilingual because producers weren't sure if that would work or not. History of TV changed with Kyuki Saas Bhi Kabhi Bahu Thi. KBC and Kyuki Saas Bhi.. were going to air on the same day. And today, see where we are now. We worked day and night during those days.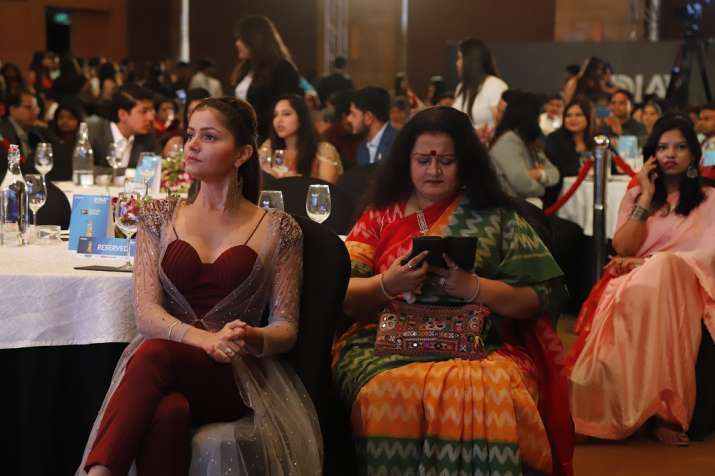 1:40 pm: Sharad Malhotra: I didn't know anything about television when I came in Cinestar Ki Khoj. I really thank the show for giving me an opportunity. However, I've done only 4-5 shows in a span of 12 years. People say it's too less, but I'm happy with my journey. People have loved my show Banoo Main Teri Dulhan. I took a break from TV to make a cut in Bollywood. The magic of big screens got the best of me. I wanted to become Shah Rukh Khan. However, I returned to small screen after trying in Bollywood. I'm very lucky that people accepted me again when I returned with Maharana Pratap."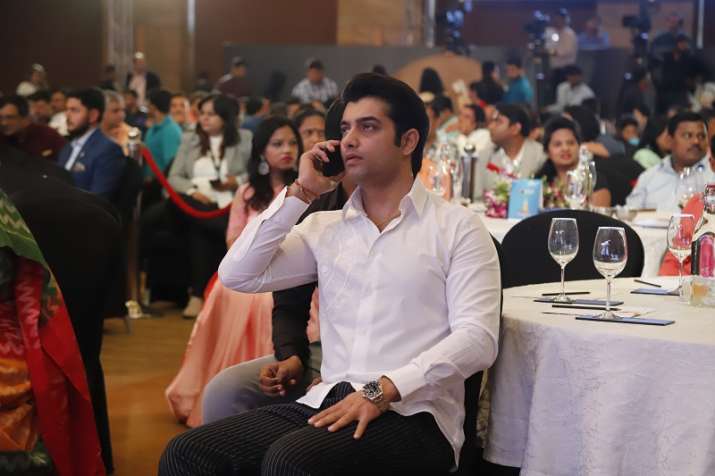 1:36 pm: Hina Khan: I've done Yeh Rishta Kya Kehlata Hai, I've left the show but it's still doing well, which I'm very proud of. People from the same business or outsiders told me not to do a show so long. They warned me about being typecasted in the industry. All these things affected me a lot. What if people didn't want me to see as someone else other than Akshara? However, people accepted me as Komolika as well. I'm very happy about it that people are ready to accept the change.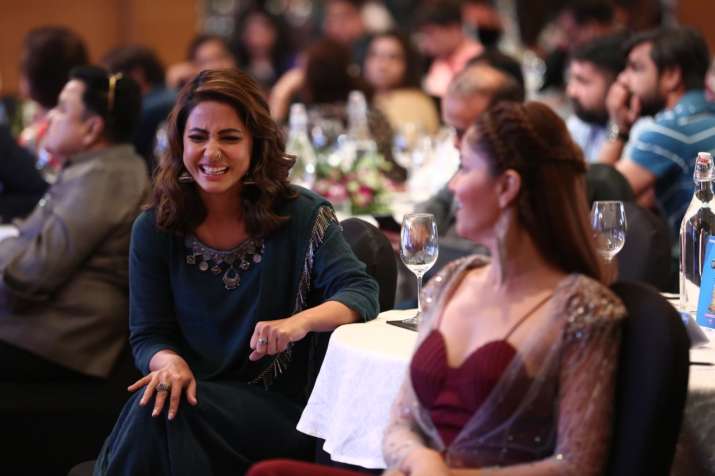 1:30 pm: Nakuul Mehta, Rubina Dilaik, Hina Khan, Apara Mehta and Sharad Malhotra take over the stage. 
1:00 pm: TV actress Rubina Dilaik enters the stage looking ravishing in an ox blood gown. She talks about the challenges she faced while playing a transgender in Shakti: Astitva Ke Eshaas Ki.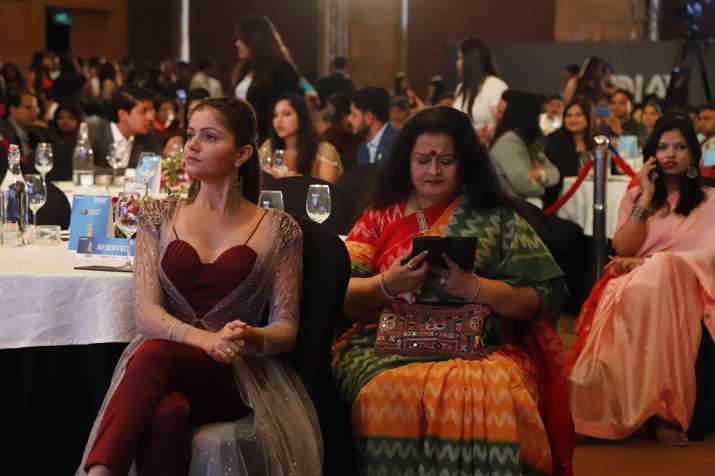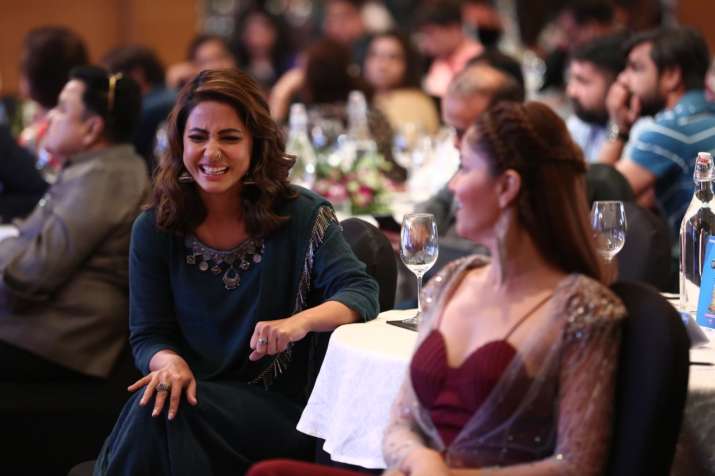 12:47 am: Editor-in-Chief Rajat Sharma delivers keynote address, host Maniesh Paul joins him.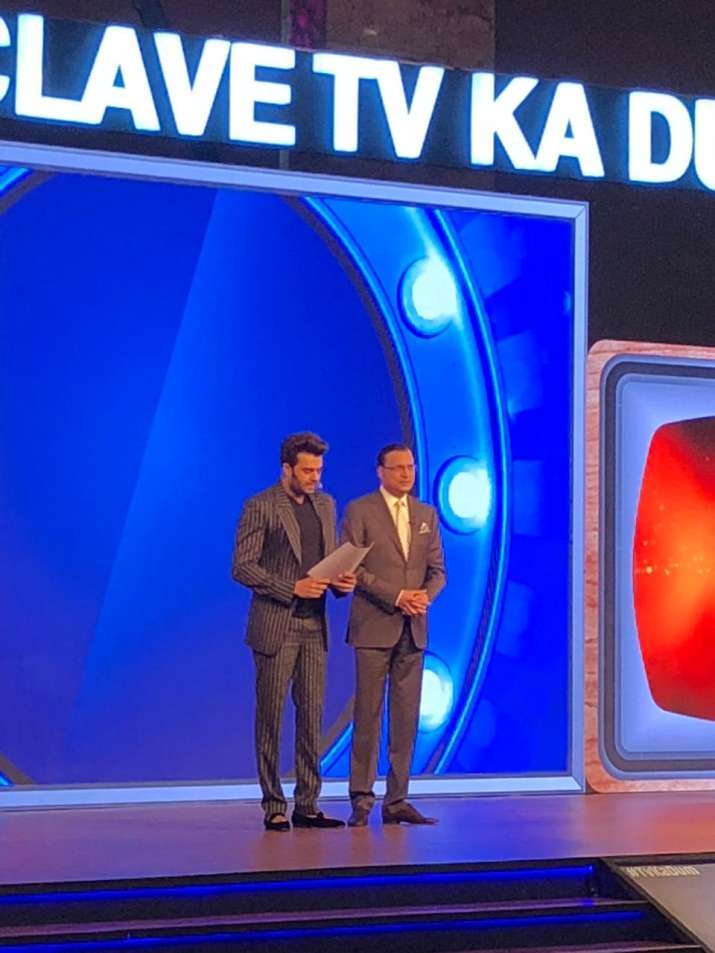 Rajat Sharma on TV industry: "TV characters have become part of everyone's family. TV serials have a big influence on people's life. We laud everyone from TV industry for entertaining us for so long. "
He adds, "Salman Khan Bigg Boss karte hain, TV par aate hain, floor par let bhi jaate hain, in sab logon ne TV ko bada karne mein bahut yogdan diya."
Rajat Sharma also lauds Amitabh Bachchan for contributing to TV industry through Kaun Banega Crorepati. 
12:38 am: Manikarnika: The Queen of Jhansi actress Ankita Lokhande shares a special message for her fans. 
12:33 am:  Maniesh Paul takes over the stage. 
12:12 am: Sharad Malhotra, Nakuul Mehta and Mohit Malik talk about changing TV industry. 
12:00 am: TV heartthrobs Sharad Malhotra, Mohit Malik and Nakuul Mehta arrive for the mega conclave.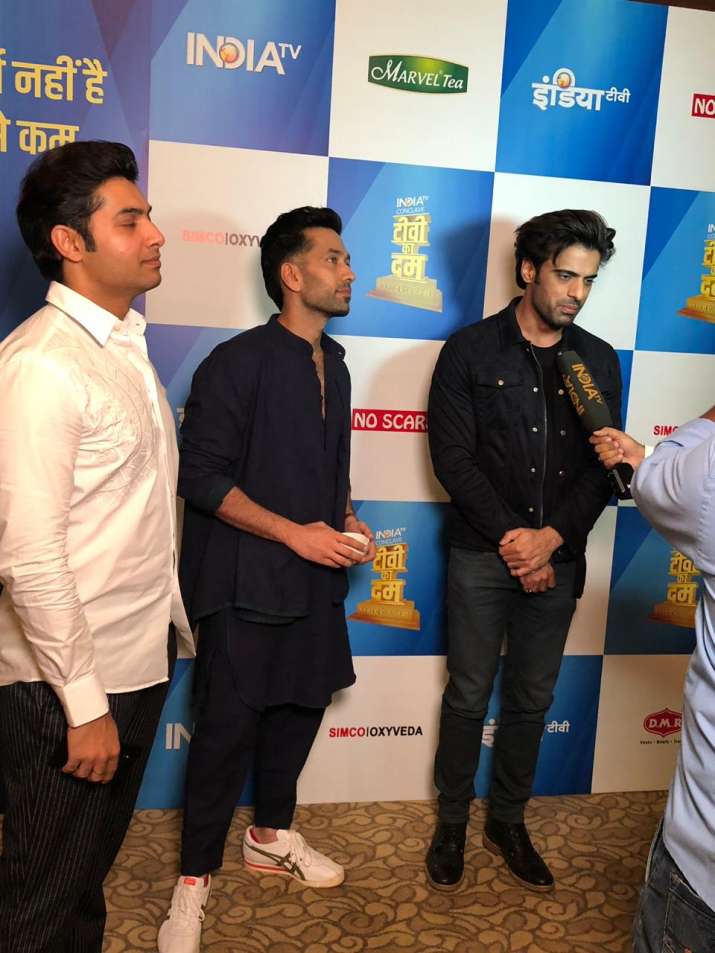 11:45 am: Hina Khan and Apara Mehta talks to India TV's anchor Jyotsana Paatni at TV Ka Dum conclave.