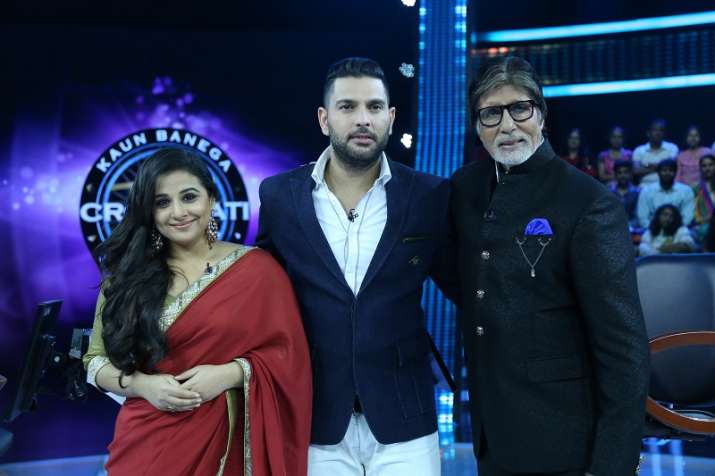 Kaun Banega Crorepati 9 hosted by megastar Amitabh Bachchan had its grand finale last night. Cricketer Yuvraj Singh and actress Vidya Balan graced the show and gave a wonderful episode making it more difficult for the fans to say goodbye to the show. The show was a roller-coaster ride with laughter and tears at the same time. Yuvraj narrated his story of battling with cancer and got emotional in front of everyone.
The cricketer revealed that he was not keen on playing cricket, but he took coaching classes for the happiness of his father. He was diagnosed with cancer in 2011. He stated that it was difficult for him to believe that being an athlete, he has cancer.
He went on to say that during the check-up he was told about the cancer, but he ignored it and continued to play.
Yujraj said, "I too was escaping from the same and I continued to play. Then the doctors told me if I continue to ignore my health then it'll be difficult for you to survive. I thought the doctors are probably lying because I wanted to play and continued to neglect my health and then my condition deteriorated and so did my performance in the sport. With no alternative, I had to go for treatment."
While recounting the story, the cricketer broke down. Yuvi took treatment in the United States and won the battle against cancer.
Vidya introduced a KBC meme that left everyone in splits. She gave many laughter moment to the viewers.
Vidya and Yuvraj won Rs 25 lakh which will be donated to the player's NGO, You We Can.