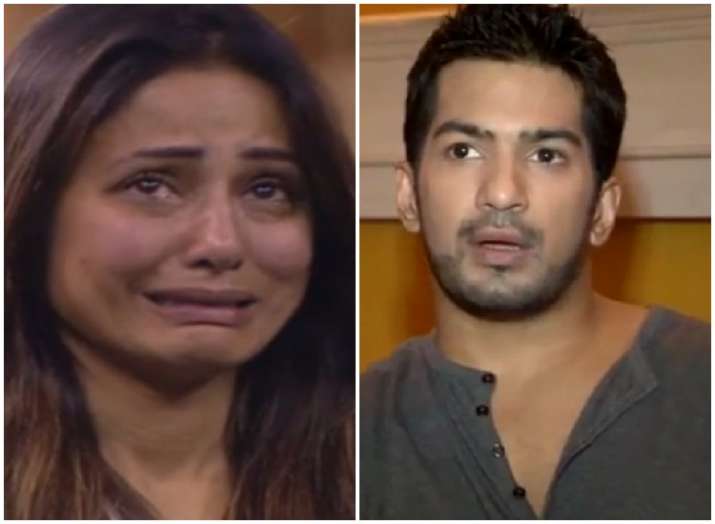 Yeh Rishta Kya Kehlata Hai's beloved daughter-in-law Hina Khan, who is one of the popular Bigg Boss 11 contestants, seems to be losing her good image. Several celebrities such as Gauhar Khan and Hansika have slammed Hina for her rude behaviour and outrageous comments. Now, TV actor and Indian Idol finalist Amit Tandon has criticized Hina for shedding crocodile tears on Bigg Boss 11. Amit said that the actress cried in front of the camera just to gain sympathy and make headlines otherwise Hina could have gone to the bathroom or smoking zone to cry her heart out.
"It was nothing. I like watching Bigg Boss and when I saw that clip and the way she was speaking out loud and also glanced at the camera twice, I felt like she was being fake. In the past season as well, when the contestants are having a moment, we have seen them all run into the bathroom or the smoking room. Anyway, it was my opinion and I am entitled to it", Amit Tandon was quoted as saying to India Forums.
Amit's "fake" comment on Hina Khan didn't go too well with Hina's Rakhi brother Rohan Mehra. Rohan slammed Amit with a picture of Hina with her trophies. "I think this is a fine example of how well accomplished an actor she is; however, she was not acting when she was crying her heart out!", he said.
Rohan has always been supportive of Hina Khan throughout her Bigg Boss 11 journey. Right from getting into a Twitter fight with BB 9 winner Gauhar Khan to sharing pictures of Hina on social media, the TV actor supports his Yeh Rishta Kya Kehlata co-star to the fullest.
For more entertainment news and updates, follow our Facebook page