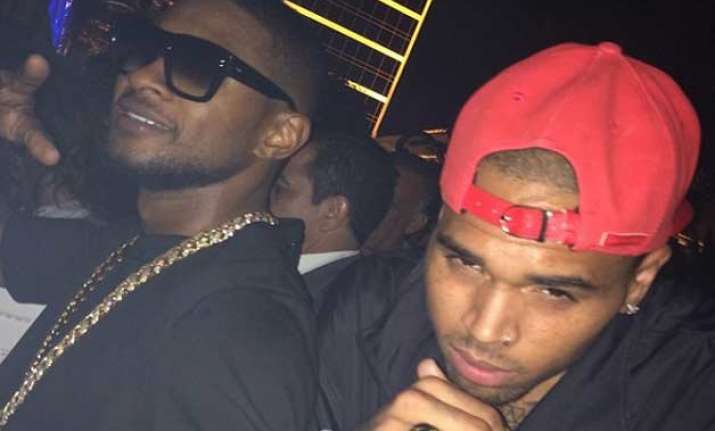 Los Angeles: Singer Usher and rapper Chris Brown are back together again for a new song "All falls down".
The duo, who last teamed up for "New flame" from Brown's newest album "X", returned over the weekend with "All falls down", reports aceshowbiz.com
In the slow-tempo R&B ballad, the singer talks about a former love interest who broke his heart. During the song, Brown admits he's a "fool" who keeps betraying his girlfriend, who in turn feels stupid for giving him chances.
"Oh she feels stupid loving me for me, and I'm the fool who falls too easily," Brown sings.
It's currently unknown where "All falls down" will end up being featured on.
However, some fans are speculating the song was done for Usher's new album "UR" that's due out later this year.