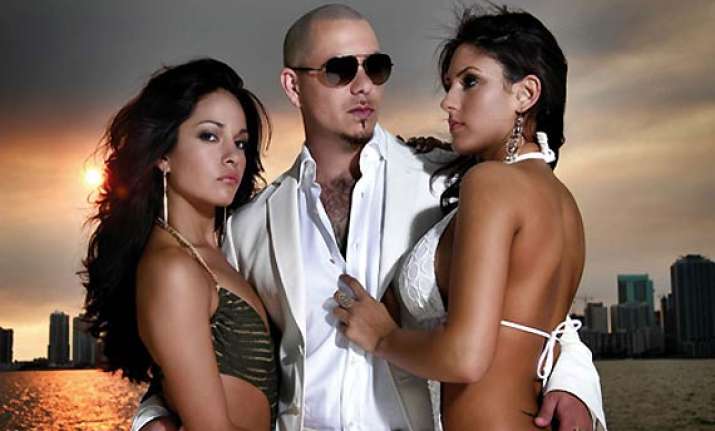 Mumbai, Nov 21: The high-octane maiden tour of the American rapper Armando Christian Perez, popularly known as Pitbull, may prove the catalyst to bring warring actors Salman Khan and Shahrukh Khan on one platform, when he performs in India next month.

"Shahrukh's son Aryan and Salman's nephew Nirvaan Khan are ardent admirers of Pitbull and his music. When the news of Pitbull's arrival to India came they expressed their desire of meeting their favourite musician," sources said. 

"VVIP tables have been booked for both the superstars.  It seems Shahrukh and Salman will have to come together for the sake of their little ones," they added. 

The Indian edition of 'Pitbull Live in Concert' is being brought to the country by P3P E Ventures Ltd.  The American songwriter-record producer will be performing at a concert in Noida on December 2, in Mumbai on December 3 and Pune on December 4.