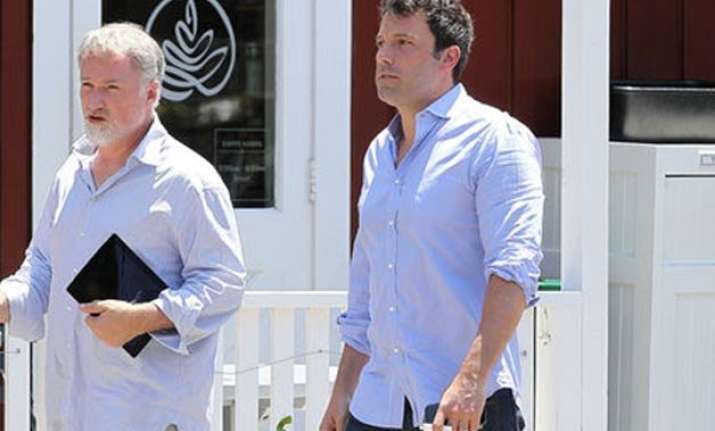 Los Angeles: Actor Ben Affleck and director David Fincher, who enjoyed the success of their film "Gone Girl" last year, are reuniting for another project.
The duo along with screenwriter Gillian Flynn will remake Alfred Hitchcock's classic "Strangers on a Train", reports aceshowbiz.com.
The original, which was based on a Patricia Highsmith novel, was released in 1951 with Farley Granger and Robert Walker among the cast members.
The story of the film is centred around two strangers, one of whom is a tennis star, who meet on a train and discuss the idea of exchanging murders.
The new version, meanwhile, will be simply called "Strangers" and it will see Affleck as a movie star in the middle of an Oscar campaign. When his private plane breaks down, he's given a ride to Los Angeles on another plane by a wealthy stranger.