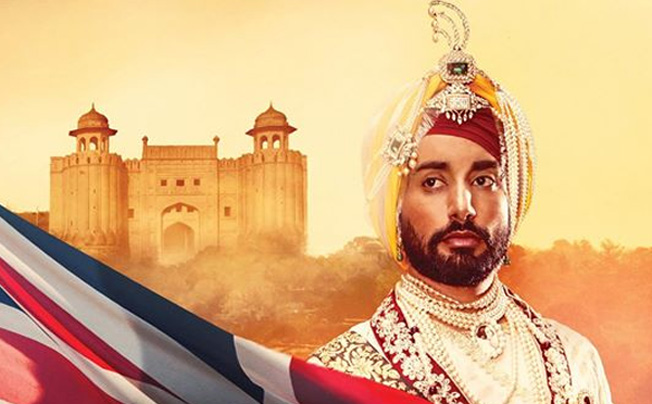 How many of you know who's the last prince of the Sikh Empire? We all know about the cultural richness of Punjab but most of us are actually unaware about the princely lineage of the province. This movie The Black Prince is a journey through those untrodden paths of Indian History. It narrates the story of Maharaja Duleep Singh, who was the last rule of the richest kingdom of India. Despite being a king, he died a secluded death in a hotel room. This movie will take the audience deeply into the tragic story of the Black Prince of India.
Maharaja Duleep Singh, was the last king of the Sikh empire, the youngest son of Maharaja Ranjit Singh, the only child of Maharani Jind Kaur. Upcoming film 'The Black Prince', envisioned and picturized with great precision by director Kavi Raz, is the truest projection of his life.
Least we know is that, Maharaja Duleep Singh was a quintessential English country gentleman, having closest terms with Queen Victoria. But, the reality is, that Maharaja's life was rather a tragic and ironical one.
Also Read: The Black Prince premiered in London at British Film Institute. Watch video
A man, who was born to a Sikh family, to rule as a king; he died impoverished and broke. After the assassination of his four predecessors, Maharaja Duleep Singh came into power at a tender age of 5. Later, he was dethroned and exiled from his own kingdom. Forcefully separated from his mother, and relinquished his Sikh religion to become a Christian. He met his mother Maharani Jind Kaur after 13 years and during the last 2 years of her life she told him about the rich Sikh heritage he belonged to, and the kingdom which had once been to his rule.
All his life, he struggled to regain his true identity and revolted against the British for the freedom of his kingdom, which was conquered by them. He breathed his last in Paris in 1893. His wish for his body to be returned to India was not honored fearing the agitation it would have caused, given the symbolic value of the funeral of the son of Sher-e-Punjab.
Therefore, his mortal remains were brought back to England, and he was buried according to Christian rites in Elveden Church.
It's a soul-shattering story of man who was born as a Sikh, but couldn't die as a Sikh! (I couldn't think of a better line. The underlying meaning of the this line is that he was born as a Sikh but his last rites weren't observed according to his religion). The movie releases on 21st July, 2017 in 3 languages- English, Hindi, and Punjabi.
For more Entertainment stories, click here