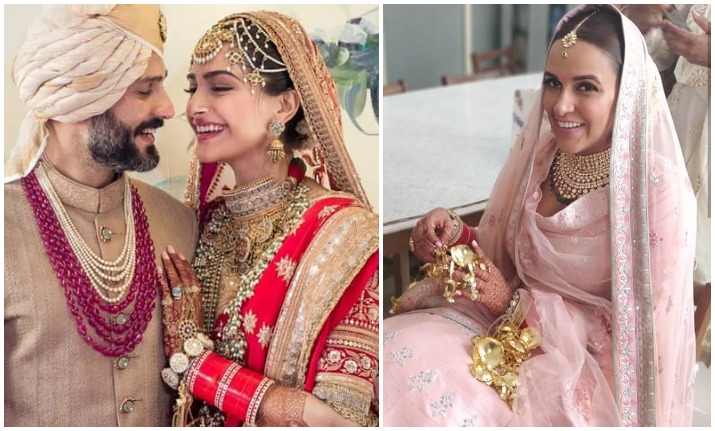 Last week we told you about Sonam Kapoor's customized Mangalsutra which had the sun signs of Sonam and her husband Anand Ahuja engraved on it. The actress who got hitched to her long-time beau earlier this month, is still making headlines, be it for her honeymoon plans or her luxurious wedding ring. Lately, reports are doing rounds on the internet that her wedding ring, which has a solitaire embedded in it, costs a whopping amount of Rs 90 lakh. We caught a glimpse of her plush jewel at Cannes 2018, when she walked the red carpet in glamorous couture.
A report by BollywoodLife claims that Sonam Kapoor's wedding ring costs Rs 90 lakh.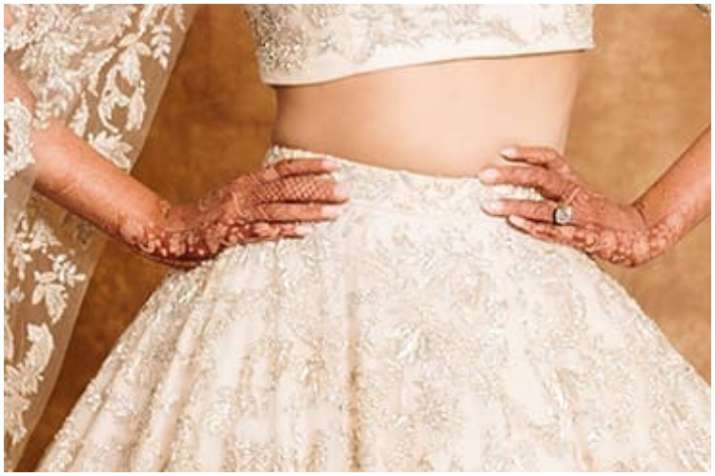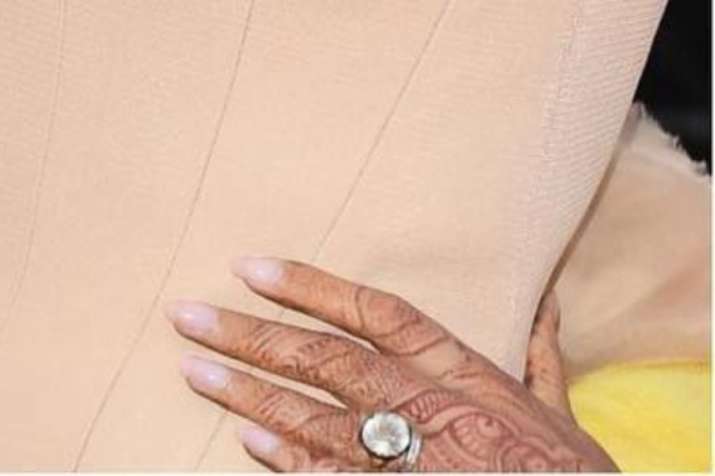 ​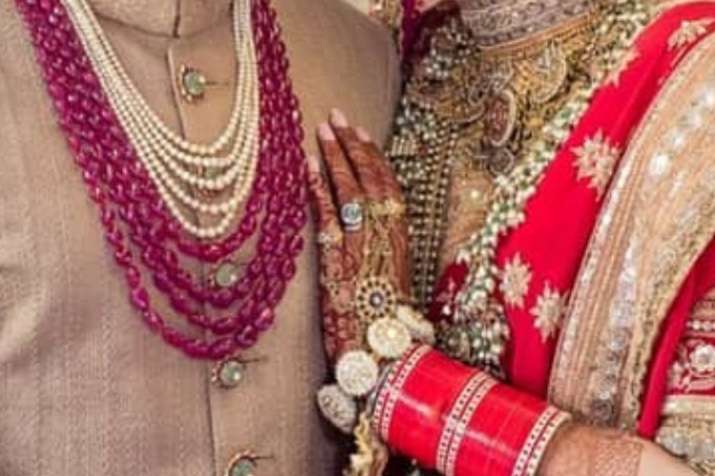 During a tete-a-tete at Cannes Film Festival, Sonam Kapoor spoke about her honeymoon plans, which is the most discussed topic nowadays on the social media.
She said, "I believe that the whole idea of honeymoon is get to know each other. But we've been together for so long, so there's no need for the honeymoon as of now. We're both free at the end of the year, so we'll plan a vacation around October-November. He works as well, so it was very difficult to zero down on a wedding date itself."
Also, Neha Dhupia who recently tied the knot with Angad Bedi in a private ceremony, wears a gifted jewel from Bedi's family heirloom. A source close to the couple was quoted telling Hindustan Times that the wedding ring has been passed on for generations and Neha Dhupia is the third generation to be wearing it.
"This is a family legacy that is now passed on to Neha and Angad. His parents have been married for the past 40 years and now they want to see the happiness and togetherness forever for the newly-weds. The ring signifies those sentiments," the report reads.
Neha Dhupia's wedding announcement came soon after Sonam Kapoor tied the knot to Anand Ahuja. Neha got hitched to her best friend Angad Bedi in a private ceremony at a Delhi Gurudwara.