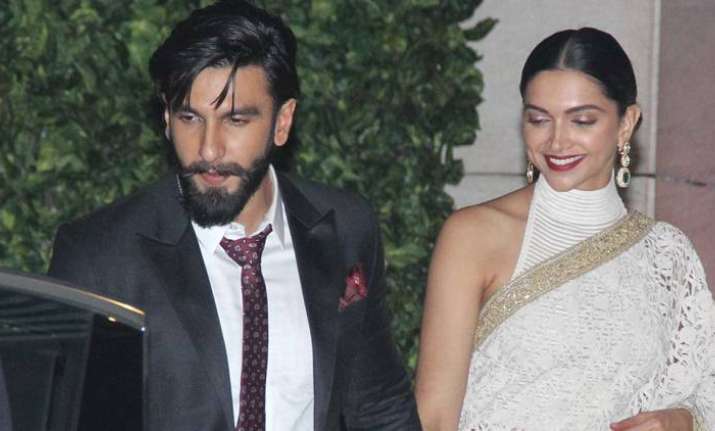 Deepika Padukone and Ranveer Singh's bond is growing stronger with each passing day and birthday gift which Ranveer's parents gave to Deepika is a solid proof. The actress got a Sabyasachi saree and a lavish diamond set from her future in-laws.
Though the lovebirds remain tight-lipped on their relationship but their candid interviews and pictures say it all. The Bajirao Mastani actress recently appeared in BFFs with Vogue hosted by Neha Dhupia with her sister Anisha Padukone. And, now we have got our hands on a video from the show in which Deepika is making kinda exclusive revelation about Ranveer. The Piku actress can be heard saying that ''Ranveer Singh is the best kisser in the business.'' Watch the video below:
Deepika also played a segment in which Neha Dhupia asked the actress to complete the sentence- Ranveer, stop doing. Deepika was quick to reply, ''Stop doing outrageous clothes''. Well, it seems even Deepika is quite confused with Ranveer's dressing sense.
Recently, during an interview with a leading daily, Deepika said, ''It is very weird! Sanjay sir brought the two of us together for two love stories and then he decided to put us in some kind of hate story. We are almost like the beauty and the beast in Padmaavat.''
After stoking controversies, the magnum opus will hit the silver screen on 25th January.
For all updates, stay tuned to our Facebook page