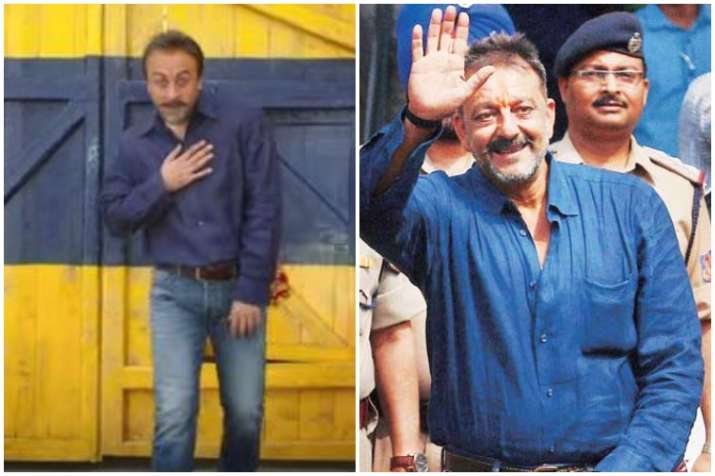 The teaser of filmmaker Rajkumar Hirani's upcoming film based on the life of Sanjay Dutt featuring actor Ranbir Kapoor has released today. The movie titled Sanju is one of the most awaited films of the year. Hirani revealed that Sanjay has already watched it and was overwhelmed. He added that the actor will watch the movie once it gets complete.
In an interview to leading daily, DNA, Rajkumar stated that Sanjay is very brave as he talked everything about his life.
He said, "Yes, I have shown it as well as some scenes to him. He gets overwhelmed. In fact, I told him to see the full film, but he said no, he would watch it when it's complete. He came to the sets only twice. I think he is pretty brave. He has talked about everything in his life. I don't think everyone will have that courage."
Sanju Teaser Out: Ranbir Kapoor's uncanny resemblance to Sanjay Dutt will blow your mind
Lately, a picture of Ranbir Kapoor is doing the rounds on social media and people are calling the actor's first look from the film. However, makers have not said anything on the same.
Read More: Rajkumar Hirani reveals Sanjay Dutt's reaction after watching the teaser of Sanju
The teaser has released, and it looks promising. Apart from Ranbir, Sanju also features Sonam Kapoor, Anushka Shetty, Manisha Koirala and many other stars. It is all set to hit the screens on June 29.
​