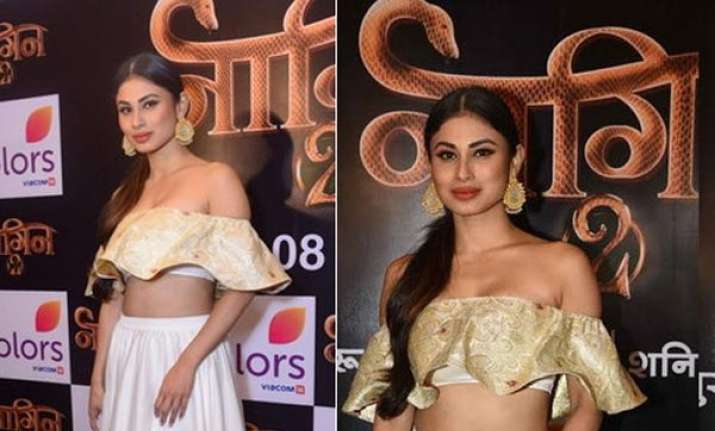 Mouni Roy, one of the most popular faces of the small screen industry, posted a picture on her Instagram account recently. However, little did the Naagin fame actress know that she would be trolled mercilessly on social media. Mouni donned a white coloured off-shoulder dress and looked absolutely stunning but members of the social media didn't seem to like her look. Haters slammed Mouni and said that she looked like a "ghost" and called her "scary". Some even asked her to wear Indian attires rather than "revealing western costumes".
Taking to her Instagram account, Mouni Roy who is making her Bollywood debut with Akshay Kumar in Gold, shared the picture.
As soon as the photo hit the internet, people couldn't keep calm, Trolls started to flow from everywhere with haters slamming the TV actress to the fullest. Have a look at some of the mean comments on Mouni Roy's picture.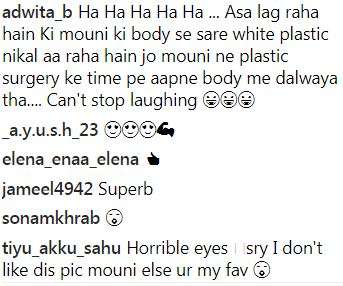 Nonetheless , Mouni silenced the haters with a befitting reply. She posted a new picture in a different outfit and captioned it as "Hopelessly flawed." In the picture, Mouni is seen dressed in leggings and a denim jacket.
Recently, Mouni Roy was asked to define a perfect woman to which she replied that a perfect woman can be defined as one who enjoys the freedom to be herself. Mouni was present at the Bright Perfect Achievers Awards when she was asked to define a perfect woman.
She said: "A perfect woman to me is to be yourself... To be however she wants to be in terms of freedom of speech and her behaviour.
"I don't think God has made any of us to be ugly, too skinny, too fat, too intelligent or too dumb. I feel we all are perfect in our ways and I don't think we need to seek acceptance from anybody. If you accept yourself, if you are happy with the person you are, then you are perfect."
For more entertainment news and updates, follow our Facebook page