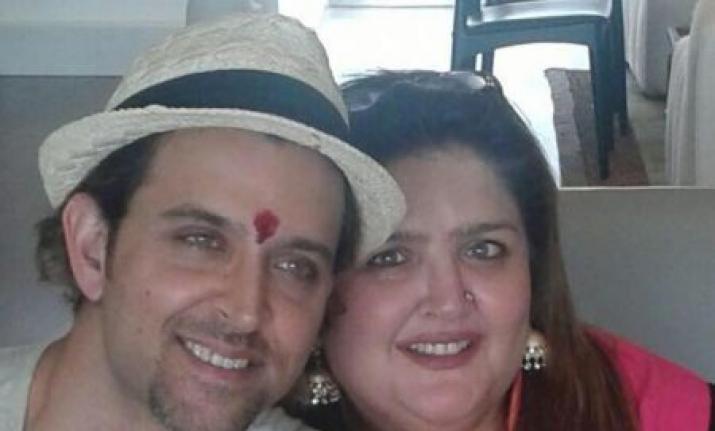 Hrithik Roshan's sister Sunaina spoke her heart out and revealed her struggle with cancer and depression. Sunaina said her journey was a challenging one and she considered her family members as the biggest motivation in this. 
Taking inspiration from her life, Sunaina is now planning to pen down her journey and life struggles in a blog to share her experience with the world. 
Sunaina, who fought with cervical cancer in 2014 also revealed that she wants to be an inspiration for the world and want to share her story through platforms like TEDTalks.
In an interview with Mumbai Mirror, she said, "I want to inspire people across the globe. If the blog is a success maybe, I'll think of a book and go on a show like Ted Talks. I want to tell people that I am a survivor, and not a victim."
Sunaina also considers her brother Hrithik as her role model. Hrithik suffered a massive brain injury in 2014 during a film shoot but he is completely recovered now. Taking inspiration from Hrithik, Sunaina has started workout routine. Hrithik posted her sister's pic on his social media account recently. 
Now that's what I call a transformation !! So so proud of you didi @roshansunaina #keepgoing #impossibleisNothing pic.twitter.com/yQA4OZ4N9K

— Hrithik Roshan (@iHrithik) September 7, 2017
Sunaina said, "I've started Zumba which I really enjoy and a walk for an hour every day. I'd love to lose a couple more kilos and tone up a bit. But that will happen soon."
You've been through so many hardships in life but nothing has ever defeated you. You're a survivor and a victor. I'm so proud of you! @sunainaRoshan22 https://t.co/o2F3EHi9hd

— Rakesh Roshan (@RakeshRoshan_N) April 18, 2018
On work front Hrithik is currently busy in the shooting of Anand Kumar's biopic Super 30.