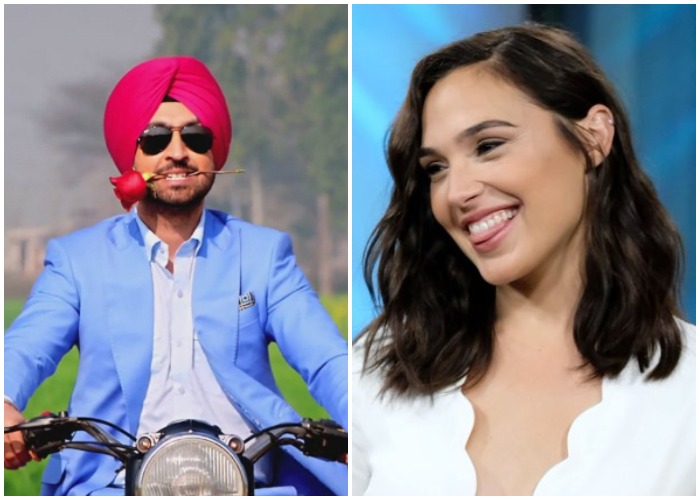 Diljit Dosanjh is definitely one of those celebrities who wear their heart on their sleeve. He never minces his word, be it in an interview or social media. We all have known Diljit for, time and again, expressing his feelings for Hollywood celebrity Kylie Jenner publicly. But in the recent days, we saw his focus shifting towards another Tinsel Town beauty and she's none other than Wonder Woman Gal Gadot. We don't even blame him for his cutesy crush on the actress. After all, she is so gorgeous!
A couple of days ago, Diljit Dosanjh created a ruffle on internet for his comment on Gal Gadot's Instagram post. His comment also raked in a lot of media attention. But this limelight didn't stop the Punjabi superstar to drop another comment on her picture.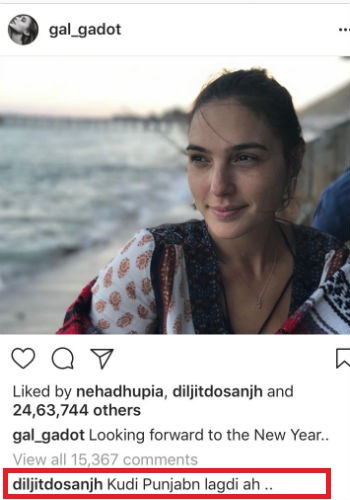 The Soorma actor, who made headlines for his crush on Kylie Jenner, commented on the Israeli actress' Instagram post in Punjabi language.
He wrote: "Tere Chakkar ch Jatt Badnam Hoyea Ferda India Media ch.. Kaada Comment maarta.. Kylie Gussey Kiti Addh.. Banda Hun Dil di Gal v Na Kare Yaar.."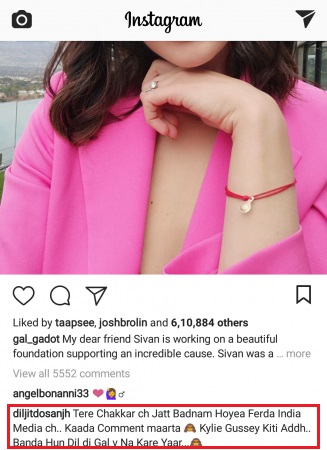 His comment translates to, "Because of you Jatt has been defamed in Indian media. Just because of my comment, Kylie Jenner is also angry. A man can't even share his thoughts now?"
This particular hilarious comment drew more than 5,000 likes. And several fans even replied to his comment asking Gal Gadot to pay attention to his comment. Fans even asked him to comment in English so that the Israeli actress can understand them.
Have you ever wondered why Diljit Dosanjh only comments in Punjabi? He spoke to PTI recently and explained the reason behind it. He said, "What makes me happy is how much people are interested in my comments. I never leave any chance to comment. But she [Kylie] hasn't replied yet, may be soon. Also, I comment in Punjabi, so that she doesn't reply. My people should have fun that's it."
Diljit Dosanjh also once commented on Kim Kardashian's Facebook LIVE video asking her about Kanye West. On the work front, Diljit Dosanjh is filming for Soorma with Taapsee Pannu.