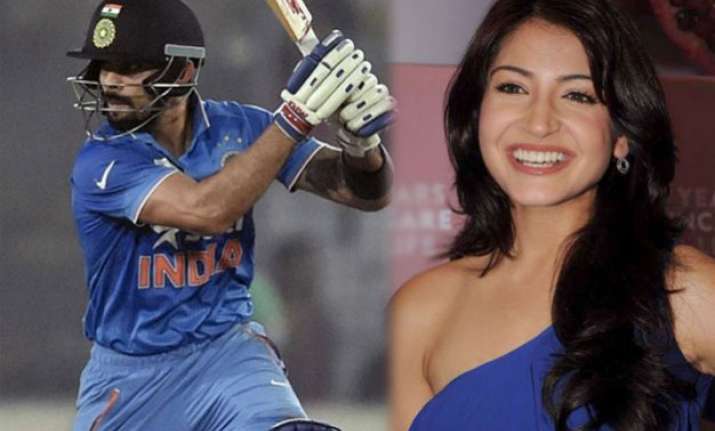 New Delhi: Virat Kohli and Anushka Sharma's break up has been causing a lot of noise these days. Several stories are doing the rounds regarding the reason of their separation and the present stand of their relationship.
Few days back, we revealed you that Virat Kohli has been trying hard to woo his lady love back. He was in constant touch with Anushka's brother to sort out the matter between the two.
And now it seems his efforts have bore fruits and the things are getting better between the ex-lovers. Yes! Virat Kohli and Anushka Sharma are back to talking terms.
As per the reports published by an entertainment portal, Anushka made a call to Virat after the India and Pakistan match.
"Anushka called to congratulate Virat after his brilliant performance on field during the India versus Pakistan match," a source close to couple revealed.
Interestingly, during the Virat's innings against Pakistan, the social media went crazy. Apart from trolling Pak, Anushka-Virat relationship jokes were also doled out one after another.
But, it's good to know that Anushka too noticed her rumoured ex-beau's significant performance and made an effort to call up and congratulate. May be she was impressed by Virat's sincere efforts to get her back.
Well, seeing all these gestures from the two, we can definitely say that there are good chances that the couple might reconcile.