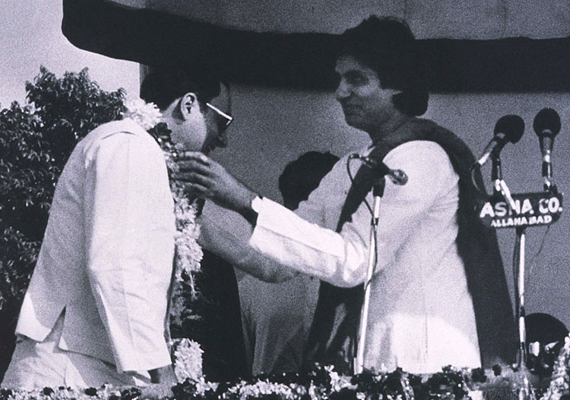 Mumbai, Aug 30: Bollywood megastar Amitabh Bachchan has said the relationship between his family and Gandhi family still remains intact.
In an interview to Headlines Today, Big B  however said he can't go out of his way to reach out to the Gandhis. 
" It's not a question of reaching out. So long you understand, I don't have to meet you every day to tell you I am your friend. In a relationship these things don't matter," he said. 
When asked if they were still friends, Bachchan  said:  " Of course. In my mind there is no change. I will always respect them."  
"We meet them sometimes at public functions. There is no anger, no angst. We're still pretty normal," he added. 
 Bachchan denied that the fallout  between the two families could be attributed to the Bofors scam. 
"I would be walking on the street or shooting and people would abuse me. They would call me a traitor. We have been through all that. I could take it because I had a family that stood by my side. We could finally overcome the allegations when the Royal Court of London ruled in our favour," the actor said. 
"And many of those who made some of the sharpest accusations met us outside the court. They said this is a closed chapter and let's settle outside and so we settled outside of court," a visibly emotional Bachchan added. 
But, Bachchan is not seeking to know who had implicated him in the case. 
"Other than changing a few lines in the history books, it is not going to change anything", said the megastar.