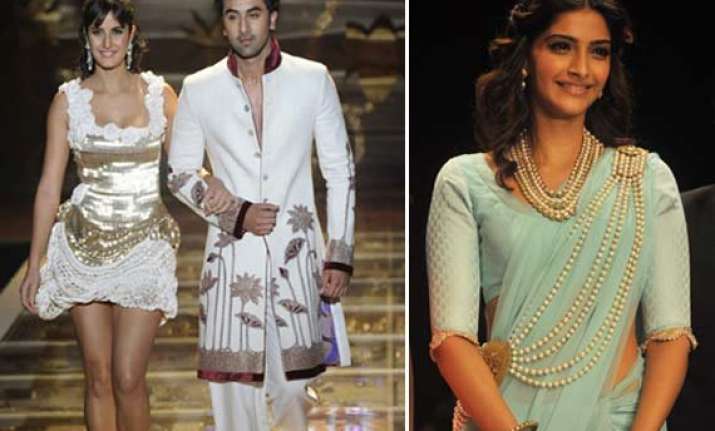 New Delhi: Now what has Sonam Kapoor to do with Ranbir-Katrina's wedding? Why is she interested to see them married soon that too in the coming year itself?
As we know of Sonam, she is famous to be blunt and straightforward. Although this has put her in troubles sometimes but still it doesn't deter her from doing so.
Recently, in an award function Sonam was asked to state the most probable thing to happen in 2015. She was given 3 options that whether it'll be Salman Khan's wedding, three Khans coming in a movie together or Ranbir-Katrina getting married.
Taking a dig on the question Sonam said that none of the three are possible and she bursted into laughter soon after that. This amused Jacqueline Fenandez standing next to her there and even she also laughed at the thought however on being insisted, Sonam said that she would 'wish' to see Ranbir-Katrina getting married out of the three.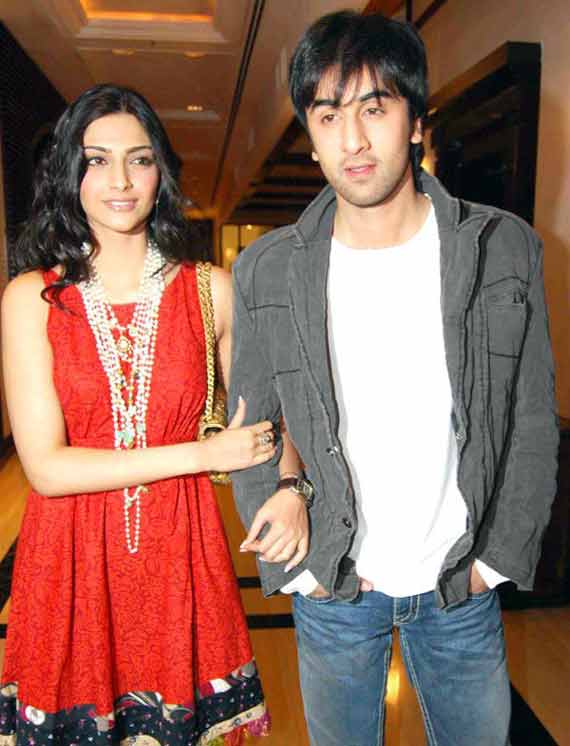 Rumours were abuzz that the 'Saawariya' actress was once the love interest of Ranbir as both of them debuted together however the truth of the matter and their alleged break-up is still unknown.
Well, Sonam has hinted about this sometimes and even challenged Ranbir to be in a committed relationship on 'Koffee with Karan' but it is difficult to comment about their bonding as of now.
Any how, let us also inform you that this interview happened recently when Sonam's 'Dolly ki Doli' is awaited to release on Jan. 23, 2015. Now, let's see if this statement adds to her film's publicity or not.