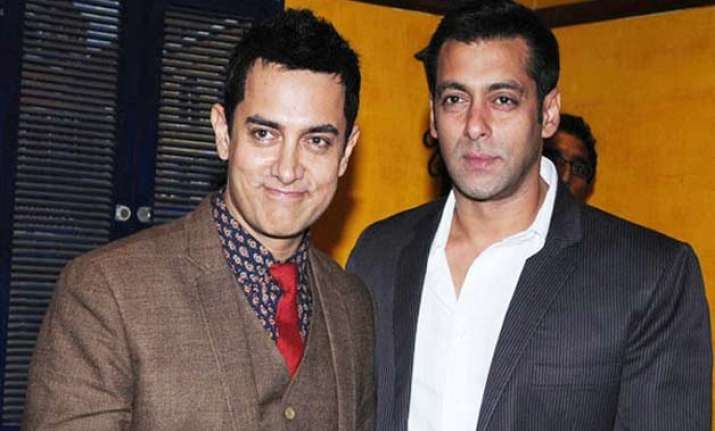 Yes, you read it right. The 'Bajrangi Bhaijaan' script writer KV Vijayendra Prasad never wrote the super successful film with Salman Khan in mind. He had imagined Aamir in the role of Bajrangi.
Salman Khan recently revealed that the movie was first offered to his close friend Aamir Khan who suggested his (Salman Khan's) name to the writer.
Even the script was first heard by Aamir only, and not Salman, said the Dabangg actor.
At a press conference held on the success of Bajrangi Bhaijaan, Salman said, "Yes, Aamir told me that KV Vijayendra Prasad (scriptwriter) had come to him and he sent him to me."
"So this is just Aamir sahab's generosity", he added.
It is learnt that Aamir had issues with Prasad's script and had suggested some modifications to which the latter did not oblige. Later, it was Hrithik who was approached for the film. He liked the film but refused, as he felt it was too expensive. Finally, it was Salman who heard it and immediately paid the signing amount as he liked it a lot.