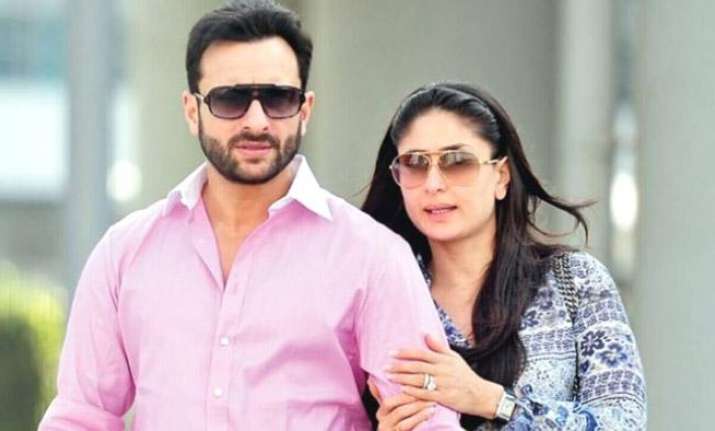 Bollywood actress Kareena Kapoor, who recently got candid about her pregnancy diet plan during a chat session with dietician Rujuta Diwekar, confessed that her hubby Saif Ali Khan doesn't trust her when it comes to the actor's health.
The actress stated that every time she suggests Saif for something to eat, his instant reaction comes out to be if their dietician Rujuta has allowed it.
Bebo also added that even though she tries explaining the diet plan to him, Saif doesn't believe her and ends up saying that she doesn't know a thing.
This is not all.
The actress also admitted that her hubby often cross checks with their dietician even after Kareena's suggestion in terms of food.
Interestingly, Kareena, while revealing her dietician's basic rule to maintain a healthy lifestyle, said that it's better to not have more than three things in a plate at a time. Though this basic rule is quite effective, looks like Saif Ali Khan is finding it a little difficult to come in terms with it.
Kareena explained this with a situation and said that if Nawab is having palak paneer, roti and achaar, that would make up three things. However, Saif doesn't coincide with this and says that he'll also have the salad. That is when Bebo has to explain it all again to her hubby saying that he is not supposed to cross the level of three.
"So now he's got his mind around this. That if he has achar, he can't have something else. In fact, now he keeps on calculating what he's supposed to have. I think that also helps a lot, keeping these basic rules in mind", Kareena was quoted saying.
During, her chat session with Rujuta, Kareena also revealed that despite being pregnant, the actress is making sure not to gain weight and is following the simple rule of not changing her diet plan.
Though, she accepted that she does have some surprising cravings, like the one for karela, aaloo parantha and mithai, she makes sure not to over eat it in any case.