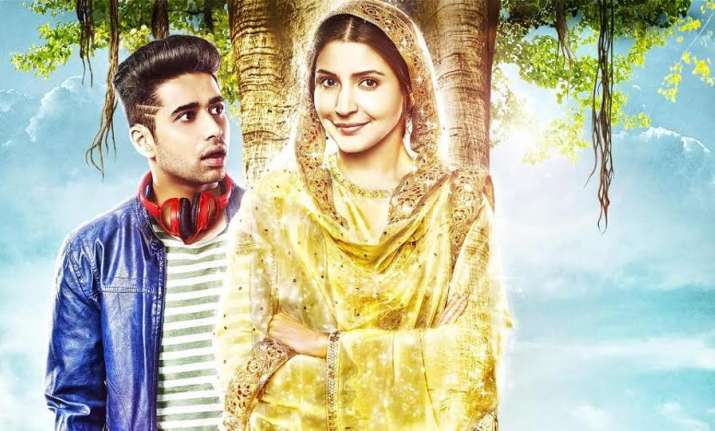 Actress Anushka Sharma 's second home production 'Phillauri' is released today and it seems that the film is going to be another hit of the year. Audience is impressed with Anushka's never seen before avatar and her chemistry with handsome hunk Diljit Dosanjh is the highlight of the film.
Here's how Twitter is reacting on 'Phillauri'
@AnushkaSharma while watching #Phillauri esa lag raha tha kahi screen mein se bahar na aa jaaye..btw awesome movie

— Kapil (@Imkparekh) March 24, 2017
Full of comedy drama emotions such a superb movie is #Phillauri @AnushkaSharma you are Superb & @diljitdosanjh
A Must watch movie..

— Faizan Zaheer Khan (@FaizanMSD) March 24, 2017
@AnushkaSharma #Phillauri is magic! A beautiful concept brought alive in such an endearing manner. More power to the amazing duo@ love u.♥♥♥

— Sahel Khan (@maniksk633) March 24, 2017
#Phillauri suffers from a languid pace and comes alive when Anushka Sharma & @diljitdosanjh are together on screen. It is true very true.

— RoHitian Vaishnavi (@ImVaishnaviJ) March 24, 2017
The plot of the film revolves around a groom played by Suraj Sharma who was forced to get married to a tree because he was Manglik. While doing so, Shashi got released from the tree and started haunting him. But, the lady is not like a typical ghost that Bollywood has witnessed before, she is friendly and goofy. 'Phillauri' also narrates the love tale of Diljit and Anushka.
After doing 'Life of Pi', Suraj chose a contrasting role and managed to give some light moments to the audience. Anushka deserves applaud to come up with the concept of friendly ghost.
The actress left no stone unturned to make this film successful. From planning an innovative promotional strategy to doing rap for it, Anushka gave her blood, sweat, and tears to the project. 
Before 'Phillauri', Anushka's production house Clean State Films has produced 'NH10' that also performed well at the box office.