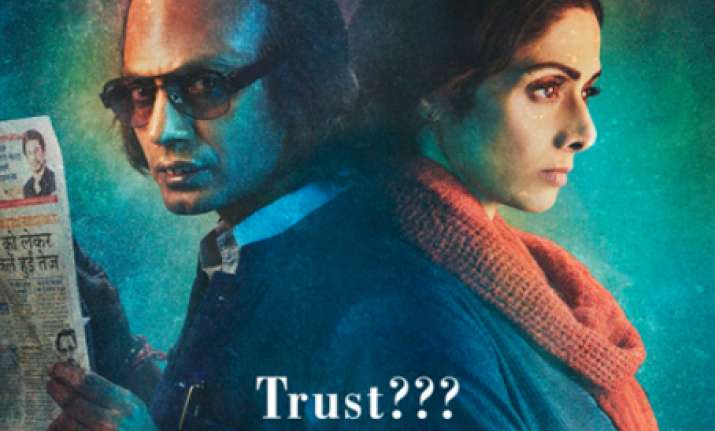 Versatile actor Nawazuddin Siddiqui, who has carved a place in the cine world with his films like Gangs of Wasseypur, Miss Lovely, The Lunch Box, has left no stone unturned to do justice with his fresh character in Sridevi's MOM.
Whether it is acting or dancing, Nawazuddin has tried his hand in all the zones and he will be soon seen shaking his legs along with Tiger Shroff in his forthcoming film Munna Michael. 
Nawazuddin due to his superb acting skills is nowadays considered as a hit factor for any film. And he has already worked with all the Bollywood superstars like Salman Khan, Shah Rukh Khan and Aamir Khan.
And Nawazuddin has gone way ahead for MOM. Nawazuddin is looking unrecognizable in Sridevi starrer MOM and he has gone under huge transformation for his character in the film. According to the sources, Nawzuddin completely followed director Ravi Udyawar's instructions, which was necessary for his character. He used to take 4 long hours of makeup session to get into his character in MOM.
The actor is looking extremely different and old aged in the film and he was asked to sport a simple kurta and shirt, which he purchased from a Delhi's local market. 
Sharing few inside details during the shoot of MOM, director, Ravi informed that Nawazuddin was so engrossed in his character that even locales in Chandni Chowk Delhi couldn't recognise him when he visited the place while doing all the purchasing for his character. 
The director of MOM said, "There is a reason audiences and the industry alike refer to Nawazuddin as one of the finest actors in the country. When I explained his look to him, he was really excited because it gave him the opportunity to do something different and as an actor he is constantly on the lookout for doing something that challenges him .He got on the sets, sat through hours of hair and makeup...walked around the local streets, wearing basic clothes picked off the street and yet managed to steal the show".
For more entertainment news click here