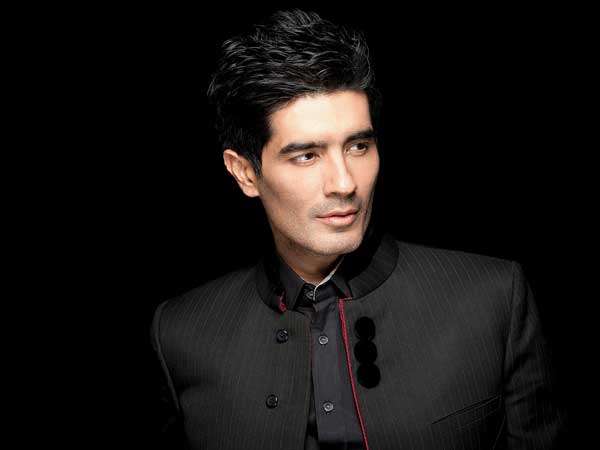 Designer Manish Malhotra turned 50 on Monday, and his birthday party has become a talking topic for tinsel town. The party was thrown by his close friend Karan Johar and could easily qualify as one of the most fashionable events of this year.
Moving away from the glamorous party and putting the spotlight on the birthday boy, it won't be wrong to state that Manish Malhotra is a treasure for the industry. In his career spanning decades, Manish has been one of the flag bearers of fashion in Bollywood. He has styled all the renowned names in the industry and has become friends with them too.
For a special edition of fashion magazine Vogue, Manish was interviewed by actresses whom he designed. The answers give a better insight on what goes inside his mind and how he has managed to outlast every competition.
Have a look: 
Manish Malhotra's inspiration:
When veteran actress Sridevi asked Manish how he manages to always start a new trend the ace designer said anything and everything inspired him. He said flowers, trees, people, paintings, fabrics and even cities, inspire him. Manish said he always inspires to do better than yesterday and push the bar for himself.
Manish Malhotra's childhood:
To a question by actress Kajol that what drove Manish to start as a designer, he accepted of being bit by the fashion bug during his childhood. He revealed that as a kid he used to give tips to his mother about draping a saree and accessorising it. The rest, he said, was his love for cinema. Manish accepted of being awed by the costumes of Bollywood and that is what drove him.
Manish Malhotra's creation:
Actress Sonakshi Sinha asked Manish how he ensured that every woman felt confident in his work. He replied that is his job. Manish told that as a designer his task is to bring out the positive and downplay the negative.
Manish Malhotra's muses:
Manish's close friend actress Karisma asked if it was easy for him to dress a friend, or not. He said that with an actress like her it becomes challenging as he has to argue to convince Karsima to try something new. He said that though Karisma was open to change, she was stuck with one colour and breaking through that was difficult.
Manish Malhotra- The costume designer:
Manish Malhotra revealed that his work as a costume designer is different to that of a fashion designer. To a question asked by actress Kareena Kapoor Khan, on what goes in his mind while designing a character, Manish said he tries to bridge the gap between the actor and character. He confessed of spending hours thinking about the character's mindsets and then prepares his creation.