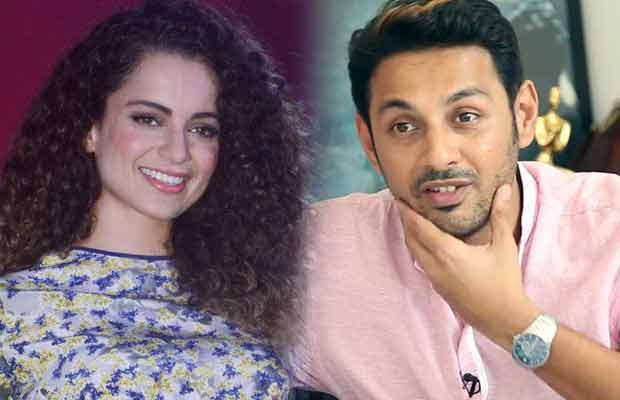 In a shocking twist of events, Simran writer Apurva Asrani has hit out at Kangana Ranaut. He claims that the actress is simply lying about co-writing the film. 
Simran is helmed by Hansal Mehta who has previously worked with Apurva in critically acclaimed films like Shahid, CityLights and Aligarh.
In the new Simran poster, Asrani features as the "story, screenplay and dialogue writer" but his credit appears after Kangana. He also has to share the credits as a co-writer. 
Also Read: Simran: Hansal Mehta fires editor Apurva Asrani. Is Kangana Ranaut the reason?
In a winding post that quickly has gone viral on Facebook, Asrani revealed that the Rangoon actress had demanded a co-writer credit simply because she wanted to seem credible now that she was turning a director.
"It was only the day after I finished the first cut of the film that Hansal called me to meet. He informed me nervously that Kangana is turning director, and therefore has demanded a co writer credit," wrote Asrani, adding that he felt both shocked and betrayed at the proposal, but firmly refused to give in. "
He also wrote that how he is disappointed with the fact that Kangana has been claiming in her interviews that Hansal Mehta approached her with a one line screenplay of the film, and further went on to claim that the film was a gritty thriller then and it's she who converted it into a light-hearted film.
Have a look at Apurva Asrani's Facebook post
Simran will hit the cinemas on September 15.