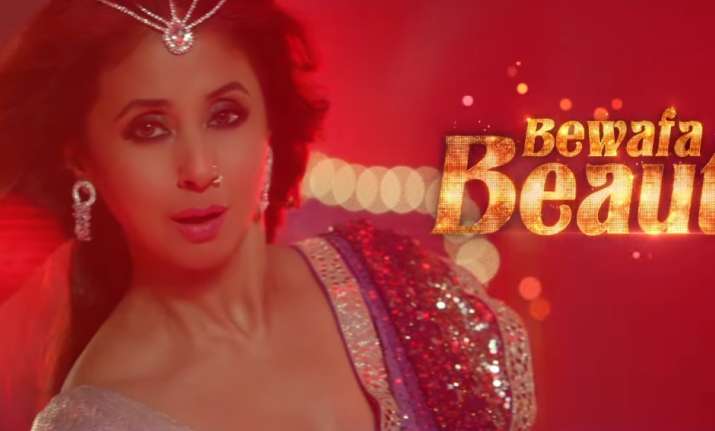 On Thursday, we told you how we were excited to see Urmila Matondkar back on the silverscreen. The makers of Irrfan Khan's upcoming film Blackmail raised our curiosity quotient by sharing the first look of the song Bewafa Beauty, featuring the Rangeela girl. We were tad curious to see how our 90's diva is going to make a 'waapsi' in the showbiz industry. But to our surprise, the song fails to match the standards of Urmila Matondkar.
If you remember Urmila from the tracks like Chamma Chamma, Sabki Baaratein, Mast, Rangeela and many more, you must know how energetic the woman is when she's on the dance floor. She was one such actress of that time who didn't need to don scanty clothes or shake her legs on sleazy lyrics to make a hit number. Her impeccable dance moves were enough to make her stand out of the crowd. This latest video of Bewafa Beauty has left us wondering. There was something amiss in the video. What was that? The trademark Urmila Matondkar dancing style.
The song suits aptly to the premise of the film, which is about a beautiful wife who is unfaithful to her husband. But when it comes to doing justice to a massive star like Urmila Matondkar, we can't say that the song is 10 on 10.
Bewafa Beauty is a song for Irrfan Khan's upcoming movie Blackmail. The song is naughty, humorous while taking the film's story ahead. In the video, we can see the glimpses of how Irrfan Khan is heartbroken to see his wife cheating right under his nose. But instead of confronting her, he chose to blackmail her rookie lover. Directed by Abhinay Deo, the film brings Irrfan Khan, Kirti Kulhari, Divya Dutta, Arundoday Singh and Omi Vaidya together. It is slated to release on April 6.