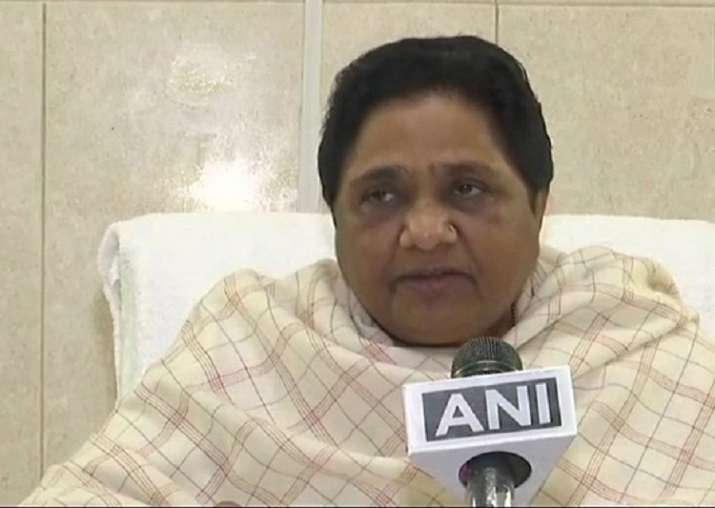 Mayawati's Bahujan Samaj Party (BSP) has come to the rescue of Congress in Madhya Pradesh where the Rahul Gandhi's party fell just two seats short of a clear majority in Assembly elections. Mayawati addressed a press conference on Wednesday morning announcing her party's support for the Congress to bury even a slight chance for the Bharatiy Janata Party (BJP) to try hands at government formation. 
"Even though we don't agree with many of Congress's policies we have agreed to support them in Madhya Pradesh and if need be in Rajasthan," Mayawati said.
Assembly Elections 2018: Full Coverage
The former Uttar Pradesh CM added that Assembly election results in three states - Madhya Pradesh, Rajasthan and Chhattisgarh - show that people were fed up with BJP's policies.
"Results show that people in states like Chhattisgarh, Rajasthan and Madhya Pradesh were totally against the BJP and its anti-people policies and as a result chose Congress due to lack of other major alternatives," Mayawati said. 
Soon after Mayawati's announcement, Shivraj Singh Chouhan made it clear that the BJP will not stake claim to form government in the state as the party lacks clear mandate. "Though none of the two parties (BJP, Congress) have got full majority, we are not going to stake claim to form government. We respect people's mandate. I am going to tender my resignation to the Governor," Chouhan told reporters in Bhopal before heading to Governor's House.
Samajwati Party chief Akhilesh Yadav also announced support for the Congress in Madhya Pradesh. "Samajwadi Party Madhya Pradesh mein sirkaar bnane ke liye Congress ka samarthan karti hai (Samajwadi Party support the Congress to form government in Madhya Pradesh)," Akhilesh tweeted in Hindi.
Counting of votes in Madhya Pradesh continued till Wednesday morning after hours of seesaw battle between the Congress and the BJP. The results for all 230 seats have been declared and the Congress has won 114 seats and the ruling Bharatiya Janata Party (BJP) 109 seats. The Mayawati-led Bahujan Samaj Party (BSP) has two seats. The Samajwadi Party (SP) has won one seat and Independent candidates have won four.  
Congress stakes claim to form govt
Meanwhile, a Congress delegation will meet Madhya Pradesh Governor Anandiben Patel later in the afternoon to officially claim stake to form government in the central state after a gap of nearly 15 years.
Earlier, in a hurriedly organised press conference at 2.30 am on Wednesday, Congress leaders Kamal Nath, Jyotiraditya Scindia and Digvijaya Singh appeared before the media and said that they have written to Governor Anandiben Patel to invite them to form the government.
"With utmost happiness, I wish to inform you that Congress has won clear majority. We have written a letter to the Governor to invite us so that we can prove our majority before him," Kamal Nath told reporters in the press conference in Bhopal that barely lasted a minute.
WATCH: Will support Congress in Madhya Pradesh, says Mayawati